Student-led Charity Thrift Store Raises £350
Posted on 8th April 2022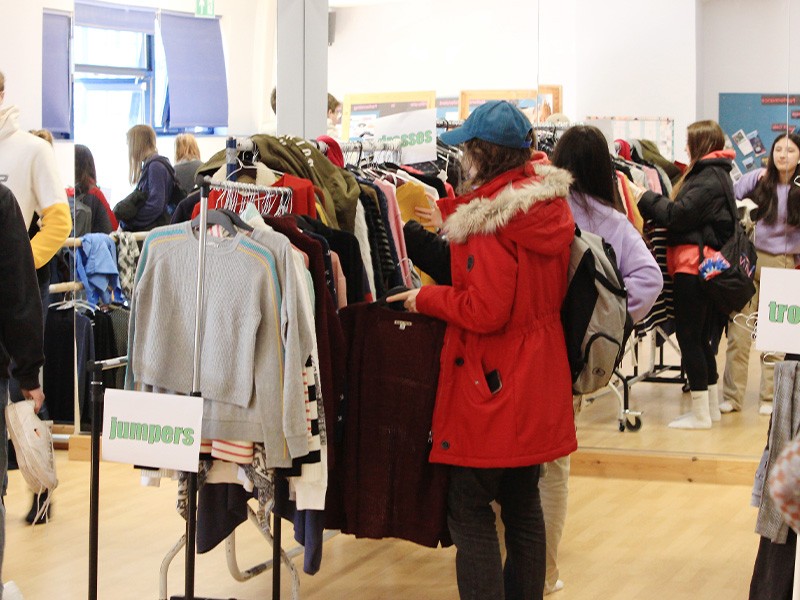 Yesterday, a pop-up charity thrift store took place at Hereford Sixth Form College. Students donated clothes and were able to buy what other students had donated. Second-hand books were also available, thanks to the efforts of a second group of students, known as 'New Life 4 Books'.
The event was a huge success and raised an impressive £350 for the Little Princess Trust, a local charity which provides real hair wigs for children and young people with cancer, and the DEC Ukraine Appeal, which is supporting all refugees and people displaced by the current conflict. These two charities were chosen as students wanted to support individuals facing huge challenges in their life, whether that be the struggles of cancer treatment or fleeing conflict.
The thrift store event aimed to give students an opportunity to shop sustainably and prevent their own old clothes going to landfill. In this spirit, any clothes not sold were donated to St Michael's Hospice to ensure nothing went to waste.
Well done to all the students involved!