Student donates 18 inches of hair to the Little Princess Trust
Posted on 26th November 2020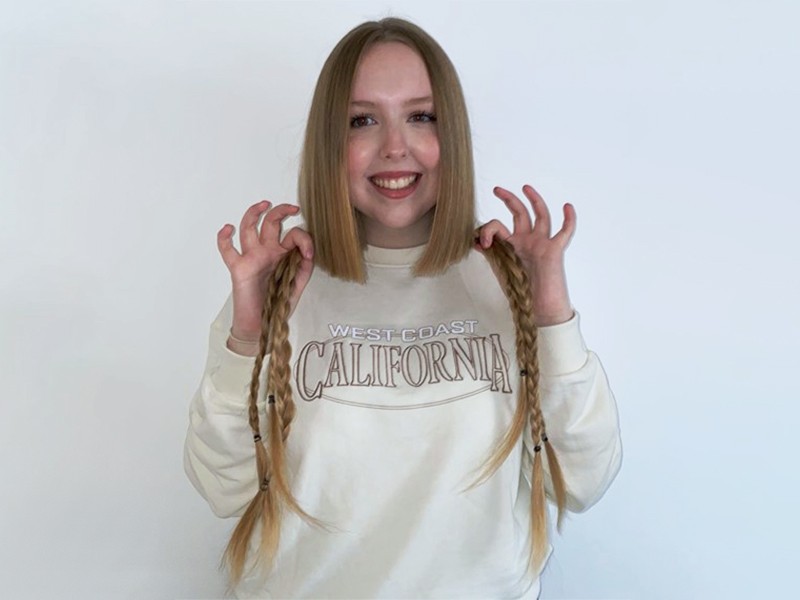 Hereford Sixth Form College student, Megan Daunter, has donated 18 inches of her hair to the charity Little Princess Trust. Little Princess Trust is a fantastic charity that makes wigs for children and young people who have lost their hair through treatment for cancer or other medical conditions, free of charge.
"The Little Princess Trust is an organisation I came across a few weeks ago when I had decided I'd like to donate my hair to make a wig for somebody who has lost their hair through illness. When I saw photographs of people receiving their wigs and how happy it made them whilst they were going through a very tough thing I decided straight away I was going to donate my hair to them. Originally I was just going to donate my hair but when I found out it costed £550 to make each wig and that the charity receives no formal funding I wanted to try and raise some money to help provide the funding for a wig to be made for a child who needs it. I have always loved my hair and kept it long. I couldn't possibly imagine how hard it must be to lose it, so I want to give it to somebody who needs it way more than I do and hopefully bring some joy and confidence to a child battling cancer."
Megan has set up a JustGiving page to help raise the funds needed to make the wig; if you are able to, please consider donating.
https://www.justgiving.com/fundraising/megan-daunter
You can find out more about the Little Princess Trust here:
https://www.littleprincesses.org.uk/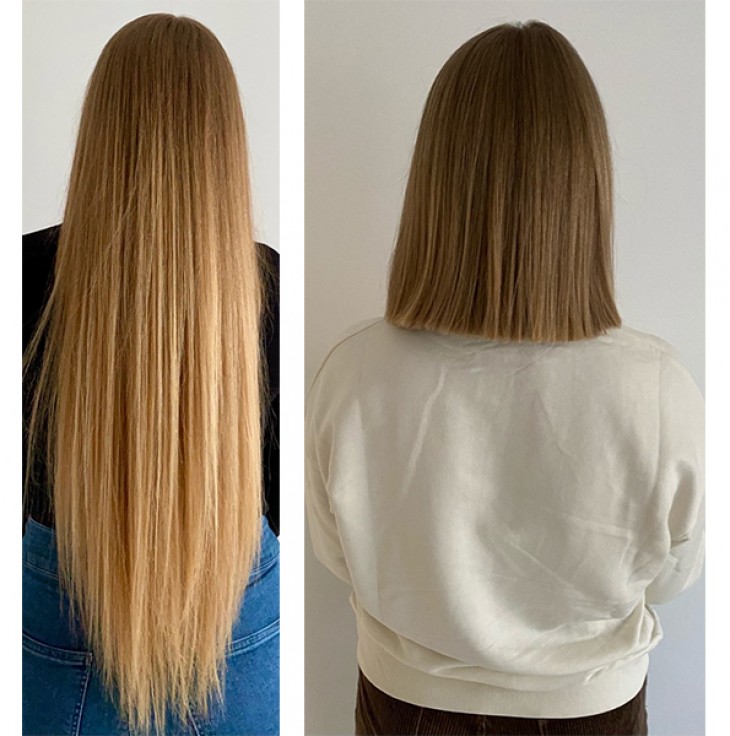 Megan before and after