Student Debate at The Courtyard
Posted on 1st February 2019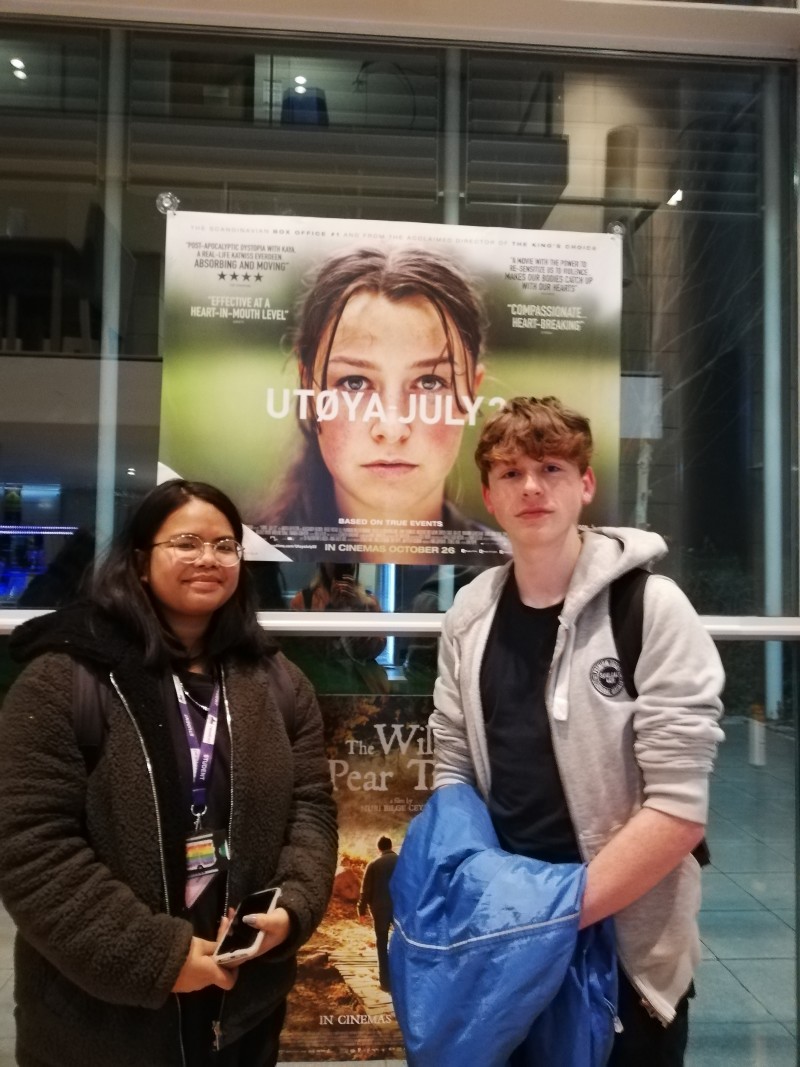 Students from the departments of Criminology, Politics and Media Studies attended a special screening of the film Utøya: July 22 on Monday, 28th January.
Set during the horrific Utøya summer camp massacre in Norway in 2011, the film depicts the attack through the eyes of a survivor. Although a sensitive subject, the film was backed by those who lived through the terrible experience of that day.
After viewing the film students debated the notions of how society has become desensitised to violence and how this trend should and could be addressed.
Hereford Sixth Form College is committed to the values of tolerance, diversity and democracy. The extent to which our students participate in these regular events is testimony to how important they hold and cherish these values.
Marco Martinelli, Enrichment Co-ordinator