Student, Joe Xia, Collects Prestigious Chemistry Award
Posted on 30th April 2018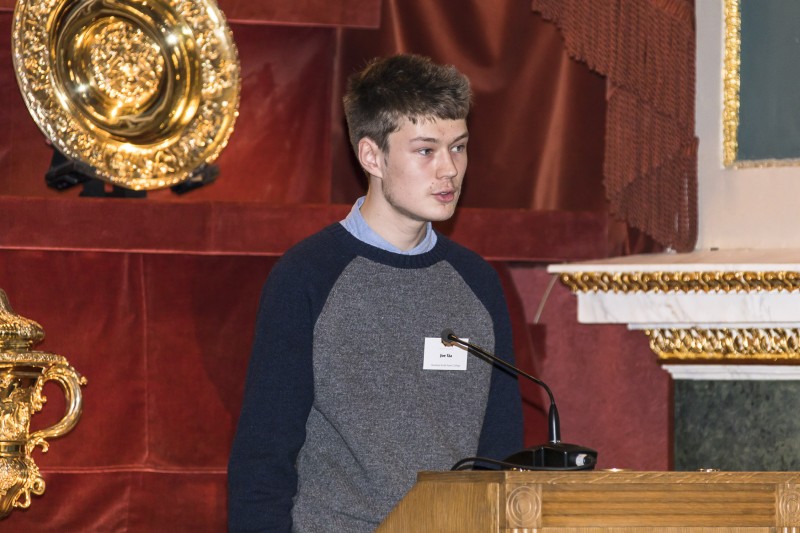 Back in July 2017, we reported on the Chemistry Department's best ever results in the Cambridge Chemistry Challenge. The Roentgenium Award was won by student, Joe Xia.
Following on from this, Joe was invited to attend the Cambridge Chemistry Challenge Award Reception at the magnificently gilded Goldsmiths' Hall in London, where he received the prestigious Award. This is the highest award in the event, placing Joe in the top 0.78% of more than 7000 students who attempted the extremely demanding test paper this academic year.
Award winners were invited to give a short presentation on a chosen element and Joe was praised by many in the audience for his talk on Iron. The winners were then presented with crystal trophies depicting an atomic orbital.
Chun Lai, Tutor of Chemistry