Student, Ethan Hunt, off to NASA
Posted on 18th January 2017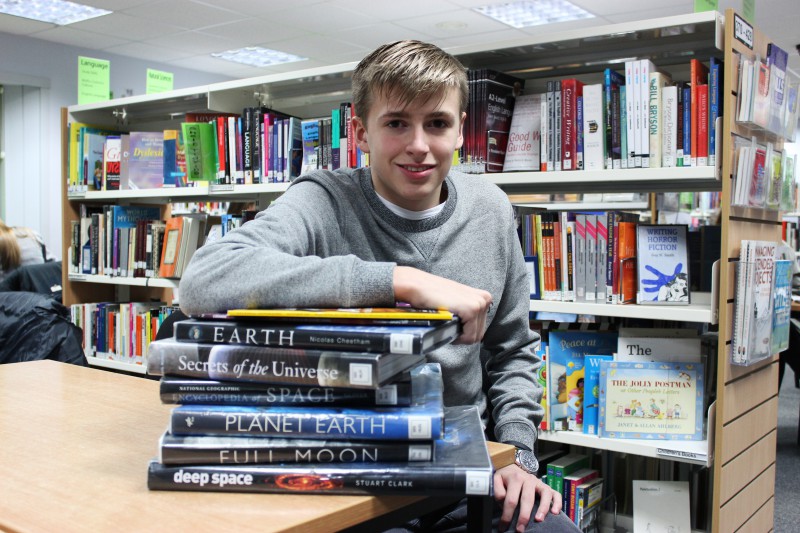 After entering a competition through global employer, Honeywell, Ethan Hunt was lucky enough to be chosen for a week's Space Camp at NASA's Marshall Space Flight Center, Huntsville, Alabama, USA.
Ethan will be flying out solo on his first trip to America but is absolutely thrilled to have this opportunity. It's an international programme and Ethan will be joining 60 other students from all over the world to take part in activities such as space-walk training and simulated spaceship flying.
Ethan will be staying on site in dedicated dormitories and at meal times in the cafeteria he will be able to look out at crops growing in aeroponic gardens which demonstrate how NASA is experimenting with plant growth in space.
Ethan has always had a keen interest in Astronomy and said "I'm surprised I got onto the programme but I'm really looking forward to it, it will be great fun."
A former St Mary's RC High School pupil, Ethan is currently studying A Levels in Computing, Mathematics and Physics. His ultimate aim is to become a software engineer. This, combined with his interest in Astronomy, could see him following in the footsteps of British Astronaut, Tim Peake.
Ethan will be at Space Camp from 25th February – 3rd March and hopes to send daily updates to College which we will share via social media.
Congratulations and good luck, Ethan.