Student, Eloise, Gets a Taste of Cambridge Univesity Life
Posted on 13th March 2017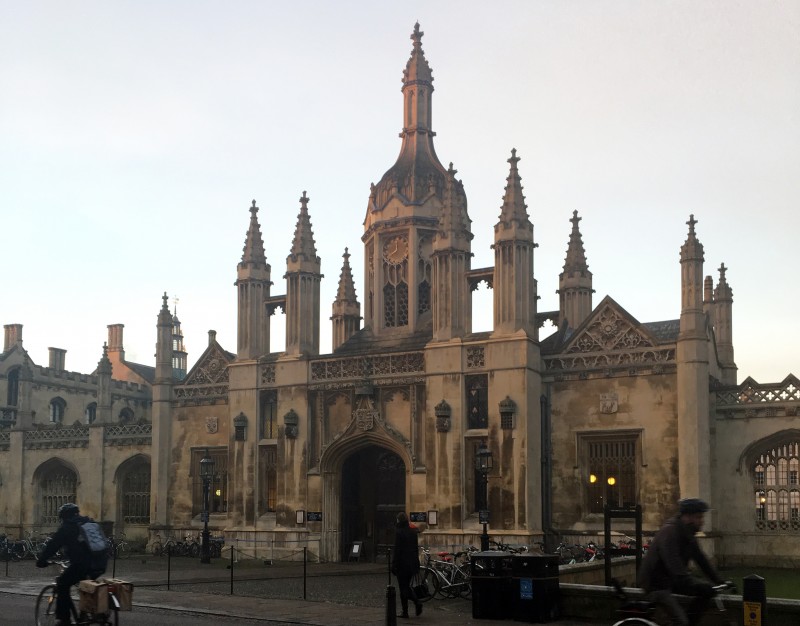 The Cambridge University Student Union (CUSU) Shadowing Scheme gives those who have little or no experience of university a taste of student life at Cambridge, in real time, with real people. Applications are particularly welcomed from those who would be the first in their immediate family to attend university. The idea is that students spend time shadowing a current undergraduate, studying a subject that they are interested in.
Student, Eloise Williams, was accepted on to the CUSU Shadowing Scheme and took the trip to Cambridge on 26th-28th January.
Eloise stayed in accommodation at the prestigious King's College, world famous for its Chapel and Choir and which boasts alumni such as Alan Turing and E M Forster to name but a few.
Eloise was paired with a Mathematics undergraduate in advance of her trip which allowed her to liaise with him directly via a formal messaging website with any questions or queries.
The three days spent at Cambridge were well organised and very full. Following an admissions talk, Eloise attended two lectures and a supervision with the student she was shadowing. Those taking part in the scheme were also taken on a tour of the colleges and were invited to a dinner in the Formal Hall at Clare College - a new experience for Eloise as a gong was struck and Grace read out in Latin before the meal. She also attended a 'non-pub' pub quiz which was another great way to mix with other members of the Shadowing Scheme.
Eloise, a former pupil of King Henry VIII Comprehensive School said, "I'm the first person in my family to go to university so I found the experience really insightful and rewarding and it's definitely inspired me to think of university as my next step."
Ed.