Statement from the College Chaplain on the New Zealand Terror Attack
Posted on 18th March 2019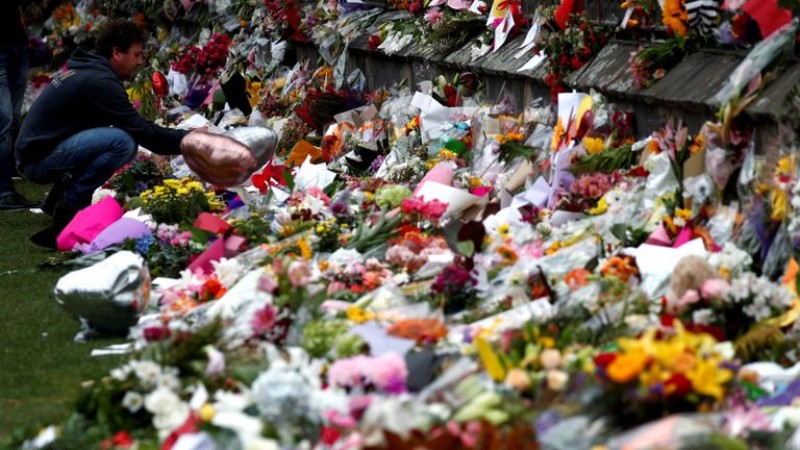 As a College we are united in the global outrage at the murder of Muslims whilst they gathered as a community on Friday last week in Christchurch, New Zealand.
The inherent equal regard for all people is a high value for us here at Hereford Sixth Form College so, it is particularly difficult when a specific group is targeted because of, in this instance, their religious beliefs and their immigrant status.
Staff and students will be building a memorial this week and remembering again what unites us, rather than what divides us. Our deepest condolences to the Muslim community in Christchurch, and all their loved ones.
Lana Silk, Chaplain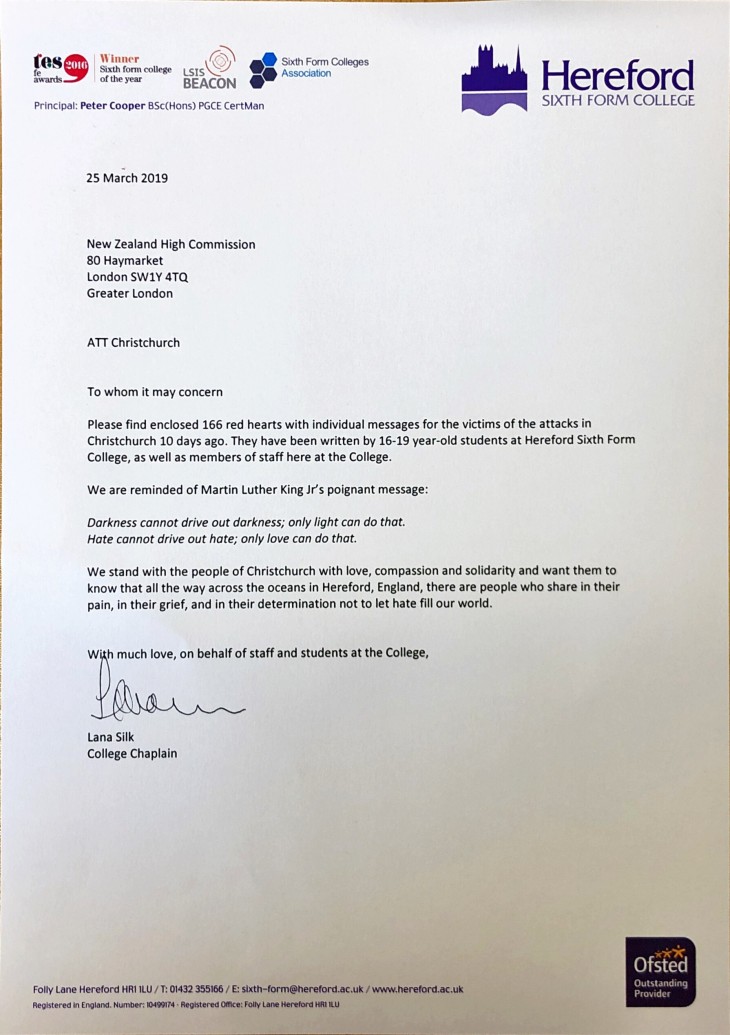 The College Chaplain's Letter to the New Zealand Embassy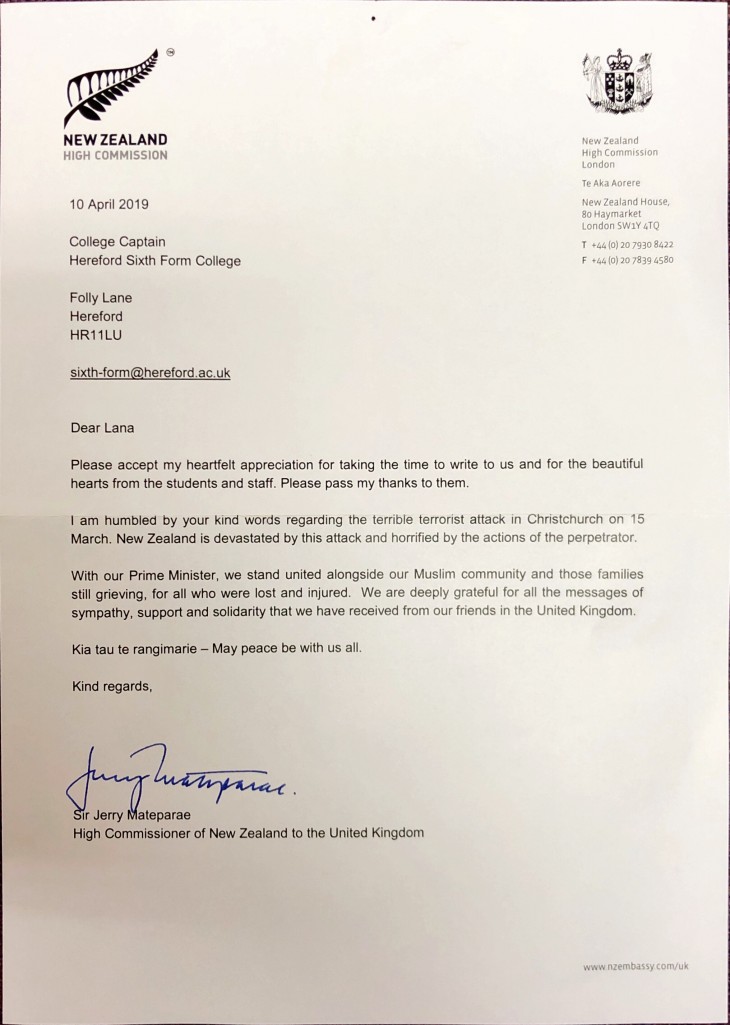 The Response from the New Zealand Embassy