Sports 'Star' Students
Posted on 11th September 2014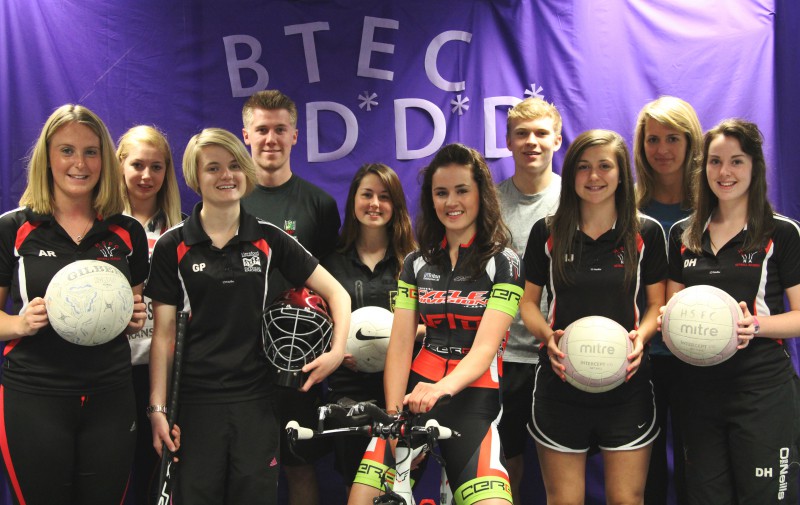 Following our students excellent performance at A Level confirming the College's ranking as the top non selective sixth form in the country, BTEC Sports students have also celebrated as twelve students received triple Distinction* grades.
The BTEC Extended Diploma in Sports & Exercise Science has enjoyed particularly outstanding success this year with every student passing the course with strong grade performances.
An incredible 47% of the grades on this course were triple Distinction with 33% gaining triple Distinction*, the highest grade possible.
BTEC Student, Annasley Park, was thrilled to achieve a triple Distinction*. She is a cyclist competing at national level and was also part of the Elite Athlete Programme that the College offers. Annasley said, "The BTEC course was good for me, I wasn't good at examinations but was always quite good at researching and writing lengthy papers. I loved learning about sport and the different areas within it such as psychology, anatomy and coaching. It helped me understand my sport and myself."
The course is equivalent to 3 A Levels and many students will now go on to study a variety of sports based degrees at university.
Andy Douthwaite, Head of PE said, "The results achieved by our students are testimony to the amount of work and effort they have put in over the two years. The BTEC at Level 3 is certainly not a soft option and these students have an excellent grounding to go on and, as previous students, be successful in their chosen careers."