Sports Department Celebrates Triple Distinction Stars
Posted on 31st May 2016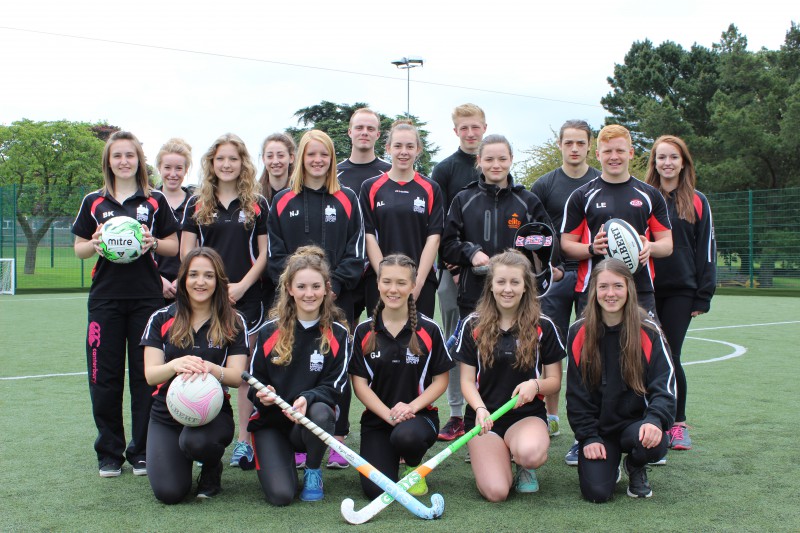 A bumper number of students celebrated their BTEC Sport & Exercise Science examination results at Hereford Sixth Form College recently. Every student passed the course with strong grade performances.
The BTEC Extended Diploma is equivalent to 3 A Levels and the College is the biggest centre for this qualification in the county. Many ex-students go on to leading universities offering sports-related courses.
Rugby player, Laurie Essenhigh said, "I loved the atmosphere at the College and the course was great. You learn so much about every aspect of sport and it has set me up so well for my next three years at university studying Sport."
Footballer, Becky Kerr is off to the University of Gloucestershire to continue studies in Sport Development and Coaching. Of the BTEC course, she said, "I found the course very interesting because there was a wide range of topics that we focused on over the two years. I especially enjoyed Sports Psychology which was a subject I knew nothing about beforehand. The tutors were very supportive and helped us if we were struggling. The facilities available are excellent too."
Head of PE, Andy Douthwaite, said, "The BTEC Extended Diploma in Sport and Exercise Science is a challenging programme which requires students to work solidly over the two years in a range of sports-related academic disciplines. This particular group has excelled and, through a combination of commitment and hard work, has produced our best ever set of results."
Ed.