Sports Department Celebrates Triple Distinction Stars
Posted on 29th June 2017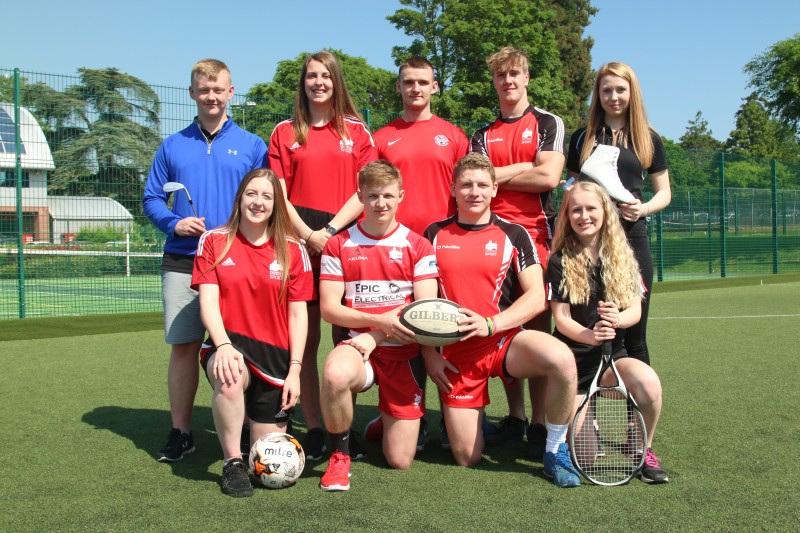 Ahead of the A Level results published in August, a group of Hereford Sixth Form College students are already celebrating their examination results having gained triple distinction stars on the BTEC Sport & Exercise Science course.
The BTEC Extended Diploma is equivalent to 3 A Levels and the College is the largest centre for this qualification in the county. Many ex-students go on to leading universities offering sports-related courses.
Footballer, Kamil Zajac, is now heading to Wolverhampton University to continue his studies in Physiotherapy and said, "I enjoyed studying this course. The content of the course and teaching was to the highest standard. Also, as a member of the Football Academy, my fitness and skills have improved significantly."
Golfer, William Gore, said "The content of the course was very interesting, covering a range of different topics. Being coursework based really suited me. I now plan to take a gap year before studying Sports Performance Analysis at Cardiff Metropolitan University."
Head of PE, Andy Douthwaite, said, "This cohort have embraced the need to work hard at their coursework over two years and have reaped the rewards with some outstanding results, which will prepare them well for the demands of higher level study."
Please note, this is the last year of the coursework only L3 BTEC Extended Diploma with the new specifications containing both examined units and units with externally set controlled assessment. This will require a more flexible approach from the students we recruit in future.