South Wye Police Boxing Academy Coach Makes Presentation to the Principal
Posted on 13th July 2017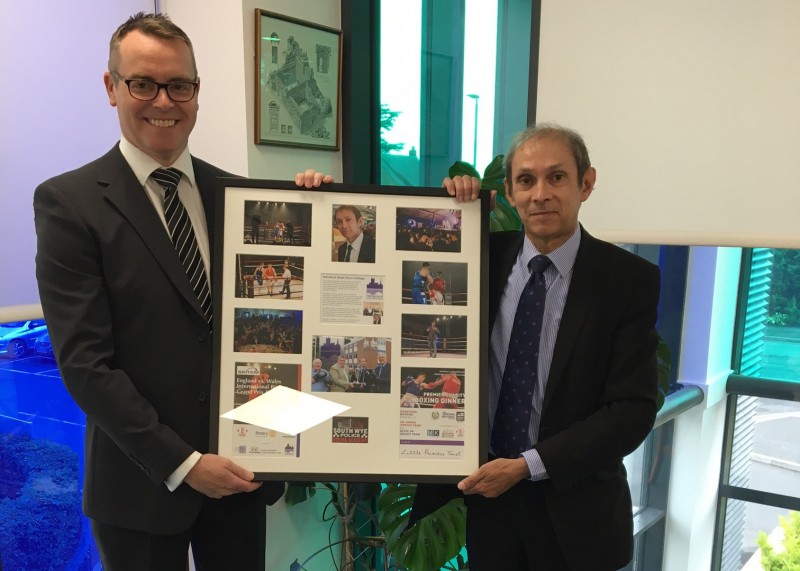 Huge thanks to Vince McNally from South Wye Police Boxing Academy who presented a commemorative framed picture to the Principal, Jonathan Godfrey, who will be retiring in August 2017.
The College and Boxing Academy have had a special relationship with many charity boxing events being held in the College's Sports Hall.
Vince previously said, "We would like to take this opportunity to formally express our gratitude to Jonathan for all of the support he has given which has helped catapult our Boxing event on to the international stage. Jonathan's aims and beliefs for the College and the community are very similar to our own and this has ensured a wonderful working partnership over the years. We wish Jonathan a "knockout" retirement and look forward to seeing him at future shows."