Sophie's Winning Photo
Posted on 9th December 2014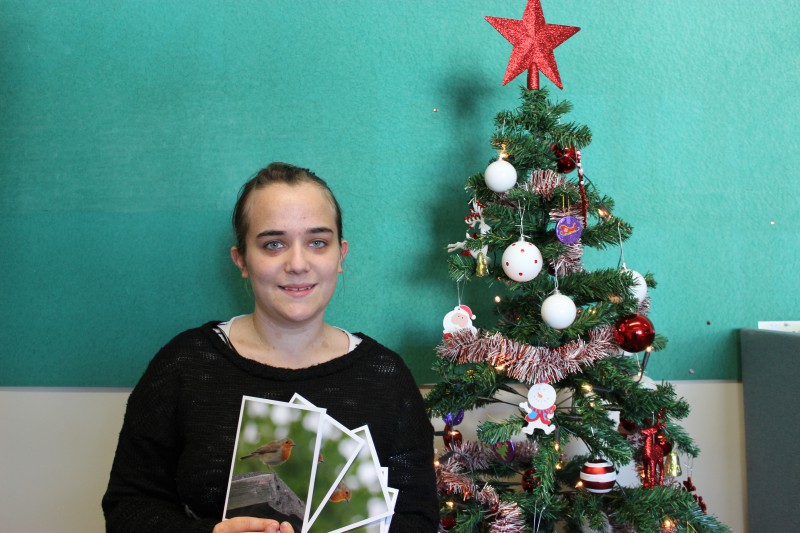 Student, Sophie Prothero, is the winner of this year's Christmas card competition and wins a £25 Amazon gift voucher along with 50 copies of her own Christmas card.
As a keen photographer, Sophie had been trying to capture a picture of 'Robbie' the robin in her garden for quite some time.
Sophie is thrilled to have won the competition and said "It was fantastic to be picked as the winner. I've nearly finished writing all of my cards and one is even being sent to family members over in Australia."
Congratulations, Sophie.