Sign Language Course Proves a Big Hit with Students
Posted on 14th February 2018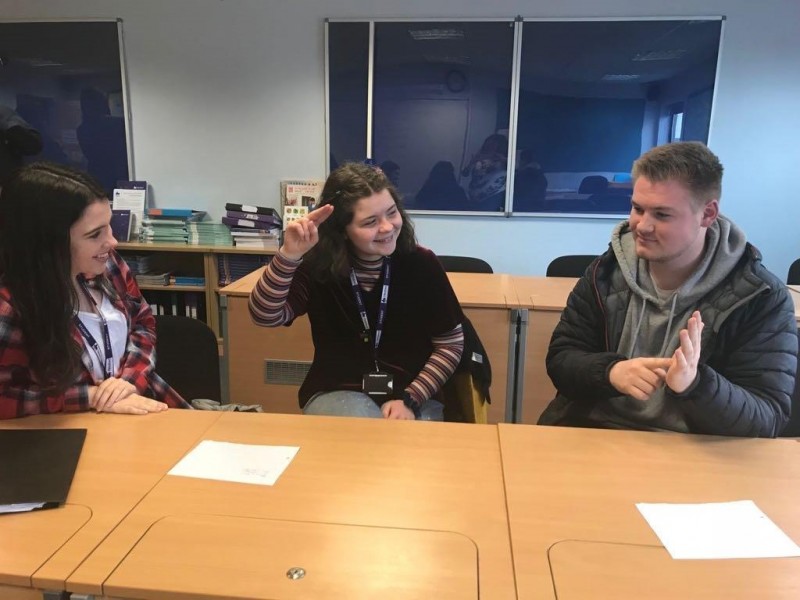 One of the latest initiatives to the student Impact enrichment programme began this month with the Introduction to Sign Language course.
Such was demand that places on the first course were sold out within 24 hours of being advertised. In order to accommodate demand another parallel course was planned which also sold out quickly.
32 students are currently gaining new skills under the enthusiastic tutelage of Hannah Leavens, who has over 15 years experience in teaching Sign Language.
Take up was particularly popular with students intending to study medicine and those studying Health & Social Care at the College (a course which has grown rapidly in popularity in recent years). These practical skills are an invaluable addition to CV building; particularly for those entering people focused professions such as nursing, medicine, care work and teaching.
We are looking to establish this activity as a permanent fixture in an already extensive range of development activities available to our students. Watch this space!
Marco Martinelli, Tutor of Politics and Impact Co-ordinator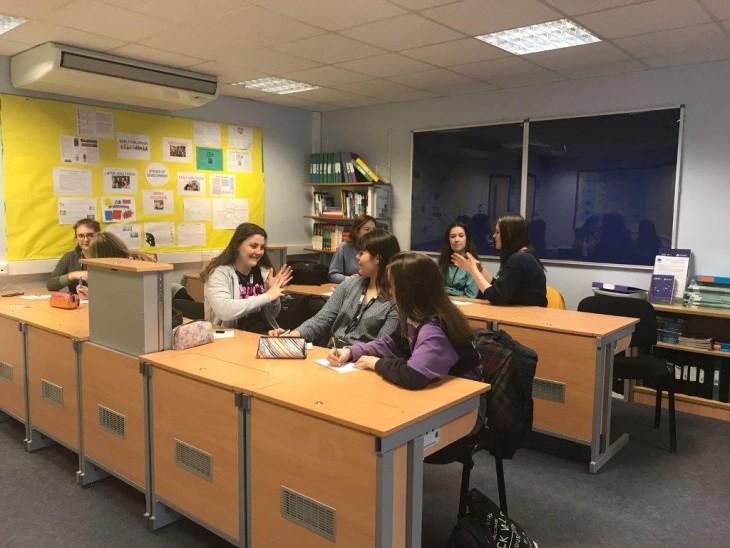 The Sign Language class in full swing