Self-help if you are feeling anxious
Posted on 4th June 2020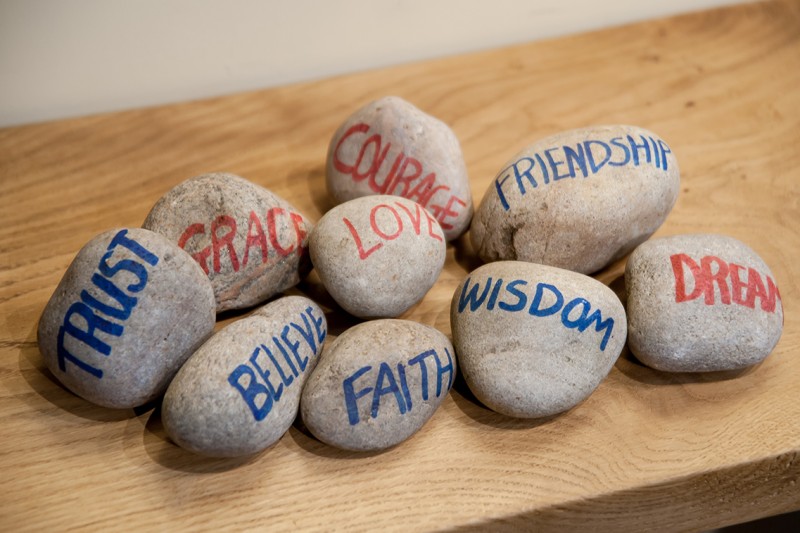 The Well Being Centre have put together this self-help guide for those who are feeling anxious.
It is important to try to remember that we all at some point in our lives have a feeling of overwhelming anxiety. Remember its good to talk. Here is a list of a few self-help tools that may help.
Mindfulness
We have a few books on Mindfulness in the Hereford Sixth Form Library. We often do our every day living on autopilot. Take a few moments throughout the day to notice your breathing:
1. Settle the body and spend a few seconds getting comfortable, a deep breath or two, loosen up.
2. Notice your breathing, feel each breath, and notice the sensations.
Breathe in for 4 counts, breathe out for 6 counts. "Breathe in two, three, four, out two, three, four, five, six."
Do 10 of these relaxing breaths in a row, everyday.
Remember, breathe in the nose and out of the mouth, feel the breath out over your lips. Place your hand on your belly and notice this move in and out rather than the top of your chest. If you feel light headed, stop for 30 seconds then go back to it.
As you go to sleep at night, bring your attention to your body and your breathing. Let go of tension in the body and feel the warmth and softness of your bed. If you have lots of thoughts scrambling around in your head, write these down on paper before you get into bed. Fold up the paper and put it away and then, perhaps the next day, look at it and see if you can reduce the list.
Free Apps:
Colour Therapy enables you to colour on your screen, complete with soundtrack.
Breathe2Relax guides you through some breathing exercises.
Headspace, Introduces you to meditation and mindfulness. (You will be invited to subscribe after ten days but there is no need to do so)
Mindshift offers strategies to manage worry, panic and anxiety. Also relaxation techniques.
And remember there are help lines out there to help, if you need to talk to someone.
Samaritans: 116 123 / Samaritans.org
Child line: 0800 1111/Childline.org.UK
Kooth: Online support 24 hrs.
Youth Wellbeing Directory: Youthwellbeing.co.uk
Contact the Hereford Sixth Form College Well Being Team: