Sailor, Matt Beck and the College's Elite Athlete Support Programme
Posted on 15th May 2018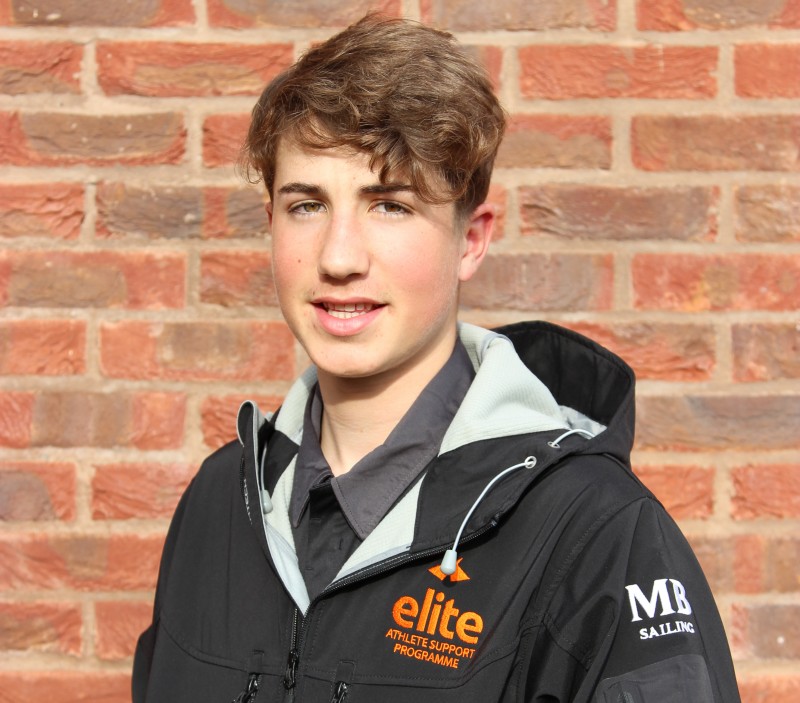 Matt Beck is a Royal Yachting Association (RYA) UK Youth Squad (Laser Radial Sailor) member and his selection for the squad recognises his potential to progress within the British Sailing Team.
Matt has been selected on the basis of performance and commitment to a programme of training and competition, over a period of several years and has established his status as a UK Squad Sailor who, it is hoped, will represent Great Britain at major international events in the forthcoming years.
As Matt progresses through the performance pathway, the expectations and necessary commitment required to achieve desired performance objectives increase significantly.
Training weekends are generally intense and involve a range of activity including time on the water, fitness training, class room based theory sessions and work with specialist support staff and coaches.
Balancing education and sport presents Matt with several challenges that might include:
time restrictions due to regular training and competition.
long hours travelling.
the mental distraction of an upcoming event or recent result.
calendar 'hotspots' where a sailing event clashes with exams or revision time.
missing out socially with peers and other extracurricular activities.
This is where the College's Elite Athlete Support Programme comes in. The Programme is designed to help athlete's, like Matt, achieve their full sporting potential whilst also ensuring that chances of academic success are maximised.
The Programme includes:
Fitness Scheduling
Athletes receive free full membership of Sixth Sense gym based on the College campus. Coaches can discuss specific training requirements with Sixth Sense and programmes can be individually designed and implemented with full support from Sixth Sense staff.
Online Resources
Where athletes are required to have extended time away from College to train or compete, online resources will be made available to help support academic courses.
Individualised Timetables
Where possible, athletes are able to customise timetables to ensure that the impact of regular commitments is minimised. Individual requirements are taken into account when planning courses and it may be possible to streamline some elements of a programme.
Physiotherapy/Sports Therapy
If an athlete is injured and requires access to specialist rehabilitation there is provision for this to be accessed and provided locally through partner service providers. This means athletes can manage their rehabilitation with less impact on their academic studies.
So, if you, like Matt, are developing as a talented athlete, you can apply to be part of this very successful programme.
Click here for more details.