Rugby Academy Tour to South Africa 2017
Posted on 26th April 2017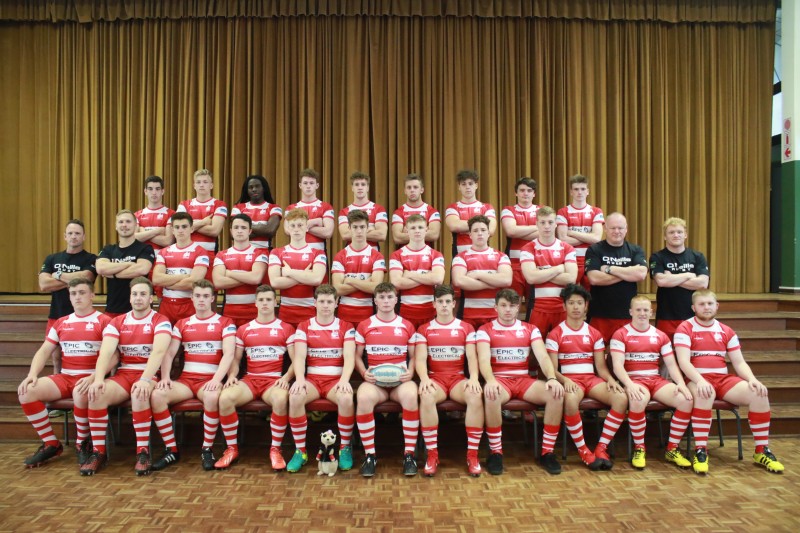 The College Rugby Academy has just returned from another successful tour to South Africa where they took part in the prestigious Glenwood Rugby Festival held in sunny Durban.
The squad completed a tough three game schedule over five days against strong opposition from all over South Africa.
The first few days in Durban were spent acclimatising and included a shark dive, paintballing and of course some intensive training.
The first game against Centurion High School from Pretoria proved to be a real test and although the boys performed really well they eventually fell to a narrow 8–14 defeat. Losing captain Bailey Wiles to a shoulder injury was a major blow but gave other squad players the chance to shine.
With just a few days to recover the team took to the field against a big physical side from Kimberley in the Free State, and in conditions more akin to the UK in December, put in probably their best performance of the season losing 10–12 to a late score.
We had set the team a target of two wins and to come so close in both of the first games was very frustrating and the team were desperate to win the final game against Milnerton High School from the Cape.
An early morning kick off suited us as temperatures were already close to 30 degrees and a rapid start allowed us to control the game from start to finish eventually running out winners 31–18.
After our final game a satisfied squad headed off to Kings Park in Durban to watch the Super 14 game, Sharks v Jaguares.
The team were a credit to the College and organisers Bizsport were very complimentary about the progress we have made since our first visit to Pretoria in 2009 where we lost all 3 games by a considerable margin.
The boys have had an amazing tour and one which will generate memories and experiences which will last a lifetime.
Andy Douthwaite, Head of PE