RUGBY ACADEMY MATCH REPORT | Hereford Sixth Form College v Hereford Cathedral School
Posted on 8th October 2018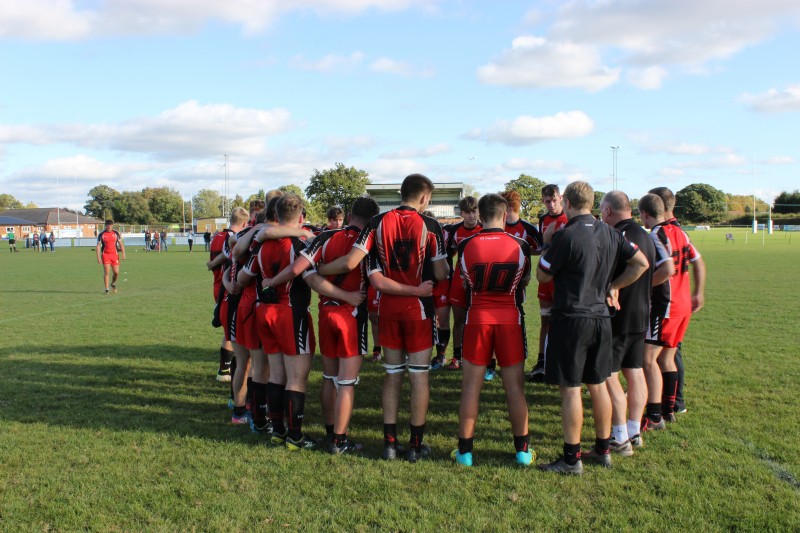 Hereford Sixth Form College took on local rivals Hereford Cathedral School in the Nat West Vase Round 2 on Wednesday, 3rd October. The visitors were unbeaten in 8 games and came to Mortimer Park quietly confident that they could avenge the defeat they suffered two seasons ago. It was a ferocious start with Cathedral exerting lots of pressure at the breakdown.
The game was littered with turnovers and neither team could build any pressure. HSFC started to get control of the lineout and made a mess of the opposition's, which meant territory began to come HSFC's way.
A fine break by Ewan Proctor and a smart offload put Nathan Watkins in for a good score. Maundy converted for a deserved 7-0 lead.

Cathedral had a period of pressure and gained momentum on the back of HSFC's errors and the scrum half found a hole in the defence to level the scores at 7-7.
A 7-7 half time score was a fair reflection of the game but HSFC turned around to use set pieces and the elements to good effect.

The lineout was providing a good source of possession and Cathedral were finding it more difficult to impact the breakdown. A fine break from HSFC's line by Pierre Watkins took play to half way and he timed his pass well to Ewan Proctor who went in unopposed. At 14-7 the game was finely balanced and HSFC raised their efforts and intensity in an effort to close out the game. They were rewarded for a period of controlled pressure when Tom Black forced his way over from close range. Maundy again converted for a 21-7 lead.
Cathedral pushed hard for a consolation score but the defence was solid and dominated the attack. A deserved win, which could have been more comfortable had we been able to exert a little control over the catch and drive.
A physical game which was well contested throughout.
Man of the Match: Sam Bennet