Rugby Academy League Winners
Posted on 2nd June 2014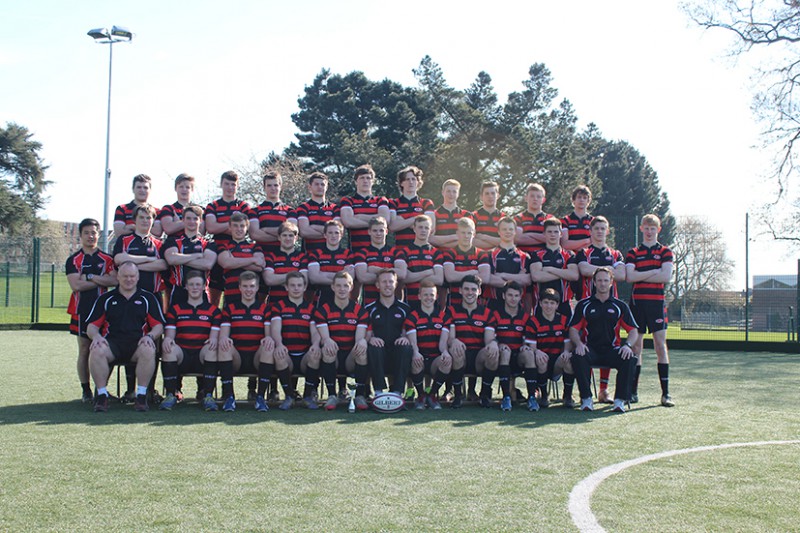 2nd June 2014
The Hereford Sixth Form College Rugby Academy has just completed one of its most successful seasons since it started in 2000.
They entered the British Colleges West Midlands Premier Division for the first time and were a little unsure about what performance levels were going to be needed. This uncertainty was compounded when we lost our first game away at Henley College Coventry 12 – 27. The players responded brilliantly and hard work on the training field and a first class attitude saw the squad win all of their remaining games to take the title.
The deciding game was the last game of the season, a return against Henley, where the team showed how much they had developed by coming through a close contest to avenge the early season defeat.
The team also tasted success in the Nat West Vase where they reached the Midlands final losing a tight game 10 – 19 to the eventual winners Trent College.
The squad also performed well in the BCS Knockout Cup reaching the quarter final before having to withdraw due to fixture congestion. The players decided that the League was the priority and wanted to concentrate on the games against Hartpury, Worcester, Cirencester and Henley. This decision was obviously vindicated when the skipper Tom Knight lifted the League trophy.
The attitude and commitment shown by the players has resulted in the squad being invited to the Glenwood Festival in Durban SA for Easter 2015.
In total the team played 24 fixtures, winning 21 and losing just 3.Most of the team are returning next year so signs are good for another successful season.
Andy Douthwaite, Head of PE