Remembrance Service 2015
Posted on 16th November 2015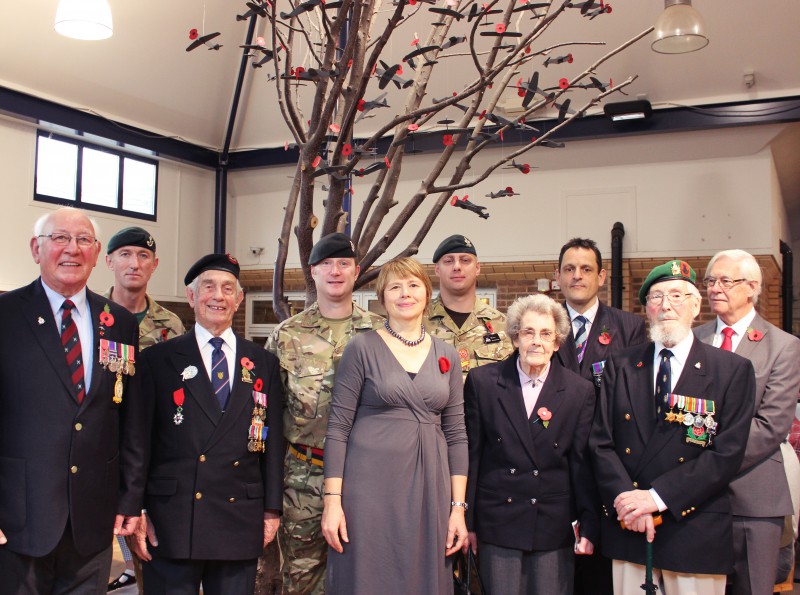 This year the College Remembrance Service was shared with veterans and serving members of the armed forces.
It was a very moving service starting with a call to service duet, beautifully performed by Molly Bradley and Colin Willis.
The Last Post, played on trumpet by, Elliot Gooch, made a powerful impact before two wreaths of poppies were laid by our guests at the base of the tree in the College Pavilion, which every year becomes the focal point for remembrance.
This year, the tree was adorned with model aeroplanes complete with poppy propellers to commemorate the 75th Anniversary of the Battle of Britain.
The two minute silence was perfectly observed followed by a prayer from the College Chaplain, Diane Evans, who organises this very special event every year.
Readings by Conner Marchant, Lilian Stubley-Adje and Ben Butler preceded the hymn O Valiant Hearts and the Kohima Epitaph was then read by Corporal A Winter (The Queen's Royal Hussars) and Corporal D Jones (6 Rifles).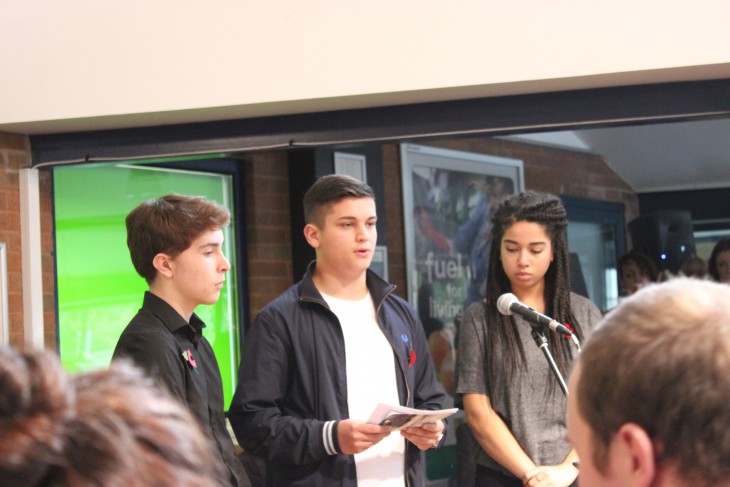 Ben Butler, Conner Marchant and Lilian Stubley-Adje
The Service was brought to a close with film archives of the Battle of Britain projected on to the ceiling of the Pavilion whilst students Tara Dudhill and Colin Willis played The Lark Ascending by Vaughan Williams.
Hereford Sixth Form College would like to thank Tpr Peter Davies, Doris Jenkins, Corporal D Jones (6 Rifles), Captain John Oswald, William Robertson and Corporal A Winter for choosing to share Remembrance Day with us.