Remembrance Day ~ World War I Centenary
Posted on 8th December 2014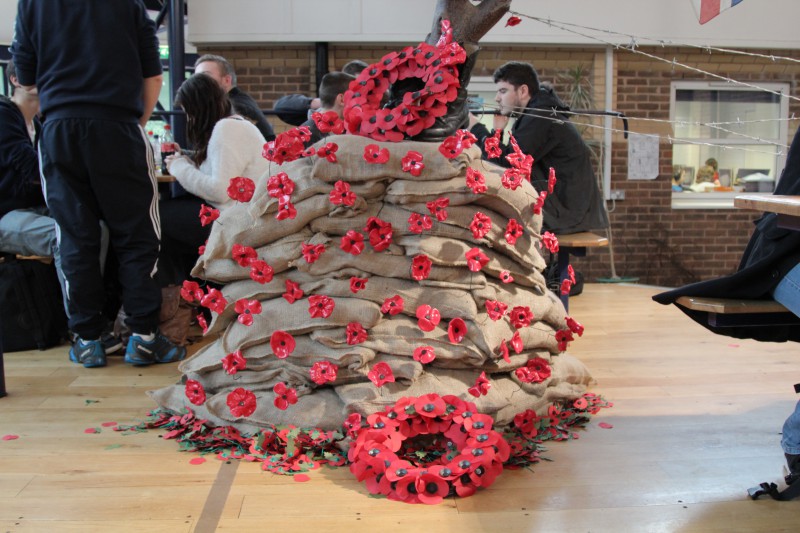 This year, the College Remembrance Service was shared with Tpr Peter Davies, Doris Jenkins, Captain John Oswald, Flight Sergeant Matthew Small, 124 Hereford City Squadron Air Training Corp and Soldiers from the 6th Rifles E Company Hereford.
100 clay poppies were made by students to commemorate the centenary of World War I and formed an incredibly poignant display - a nod to the installation Blood Swept Lands and Seas of Red at the Tower of London.
Veteran, Tpr Peter Davies, gave a moving account of his own experiences of the D-Day Landings and student, Robyn Packham read her own poem, Language of Birds.