Remembrance 2017
Posted on 14th November 2017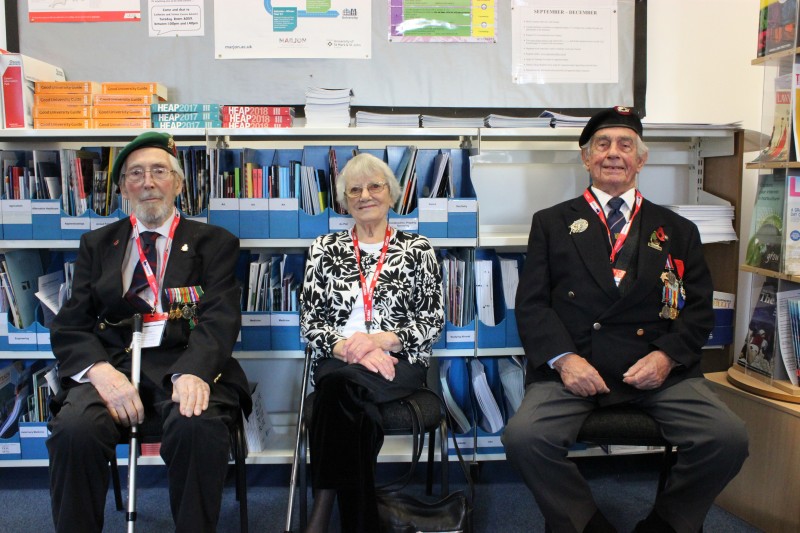 Students and staff joined together with World War II veterans and other special visitors for a short service of remembrance on Friday, 10th November. Wreaths were laid by the Lord Lieutenant's Cadet Sjt Bethany Draper, a Hereford Sixth Form College student, and Lance Corporal Daniel Bufton of the 6th Battalion the Rifles before observing the two minutes silence.
Music, readings and prayers encompassed both world wars and conflicts since then. The service, led by the College Chaplain and students, ended with the opportunity for all who wished to pin poppies to red ribbons on the tree in the Pavilion to remember particular individuals.
It was a great privilege to welcome once again John Oswald and Peter Davies, and for the first time, Mary Thomas, all veterans of World War II. After the service they met A Level History students and answered questions about their varied experiences in the war. Mary Thomas challenged female students in particular to make the most of their opportunities today. She pointed out that she was called up into the ATS (Auxiliary Territorial Service) and had no choice in her deployment to an anti-aircraft battery. However, she added that she was content in the knowledge that she was serving her country.