Politics and Law Students Visit Parliament and the Courts
Posted on 9th March 2017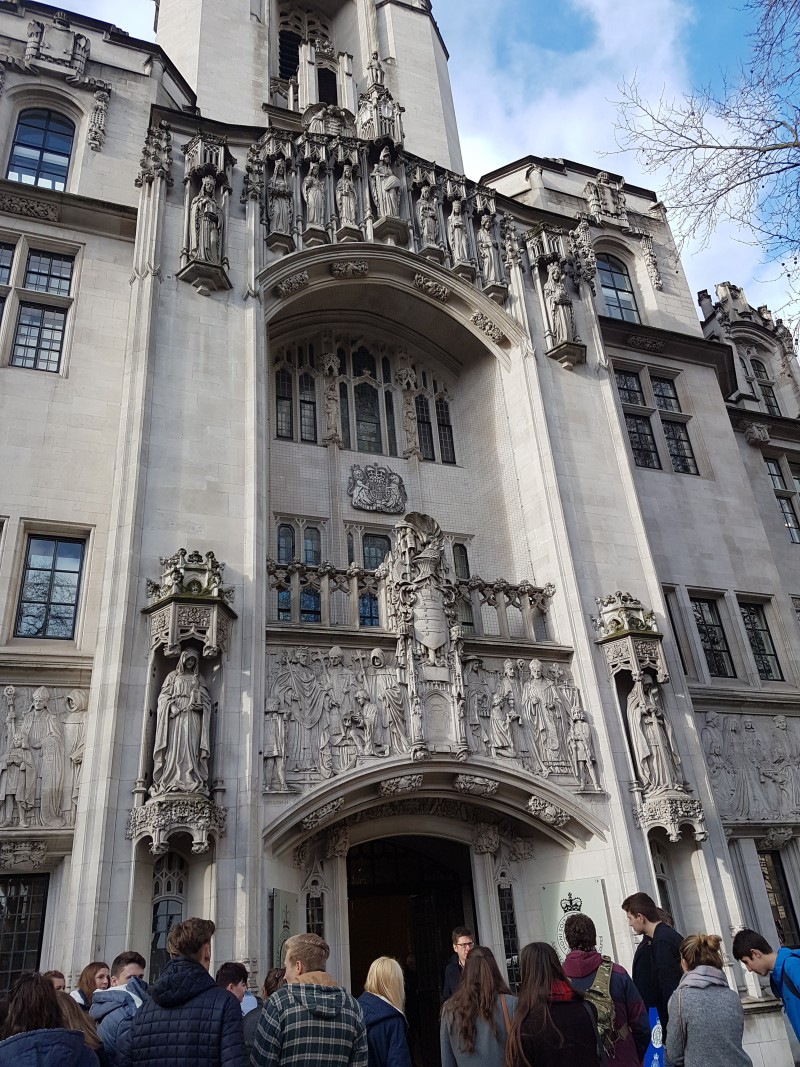 The annual London trip has become an established tradition for the Department of Politics and Law. Every year a coach load of students departs for a two day trip to London taking in the experience of the Old Bailey, Supreme Court and Parliament.
The first port of call was the Old Bailey where students had the opportunity to see a serious criminal trial, involving armed violence, in progress. An eye opener indeed! After checking into our hostel for the evening it was time for some food and entertainment. Heading to the West End students ate dinner at Planet Hollywood before heading to the theatre to watch the classic musical Phantom of the Opera.
Day two had a packed schedule. First stop was the Supreme Court established in 2005. After the extensive security checks, students were taken directly to one of the main courtrooms. Looking somewhat familiar, we were told that we were sitting in the exact courtroom where the famous "Article 50" decision was recently taken. It was astonishing to think that students were sitting in the very same chairs which the Supreme Court judges passed such a historically momentous verdict. They then had the opportunity to watch part of a trial involving corporate law case on which the decision was based on million pound consequences. It struck the students just how important fine detail is in law; the significance of the location of a comma was discussed at length.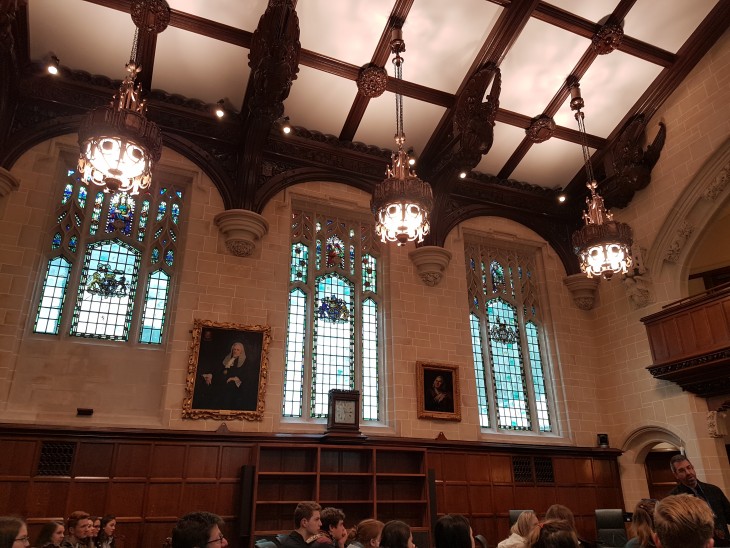 Inside the Supreme Court
The second stop was the mother of all parliaments; Westminster. Firstly, students had the tour of the Great Hall before being taken to the beating heart of Britain's democracy. Entering into the famous galleries above the Commons and Lords in which debates on BREXIT were in full flow was a real eye opener; especially as they were being televised. Seeing famous political figures such as John Redwood and Ken Clark speaking "in the flesh" was impressive. Secondly, the tour involved a "political speed dating" experience, with the opportunity to sit with senior politicians and staff who work in Westminster. They gave a great account of themselves posing some demanding questions.
Finally, they were hosted by local MP and government minister Jesse Norman, who fitted us into his busy schedule before having to vote on BREXIT.
Students gained some wonderful experience giving real context to their studies. The enrichment and extension activities programme of the Politics and Law Department has been particularly busy in the last few months, involving a trip to the Welsh Assembly, a visit from the Chair of Santander, a visit from The Head of Worcester Law School and Circuit Judge, a forensic crime scene workshop and a trip to Washington and New York.
Marco Martinelli, Tutor of Government & Politics