Performing Arts Students Gain Places at the National Youth Theatre of Great Britain
Posted on 7th June 2016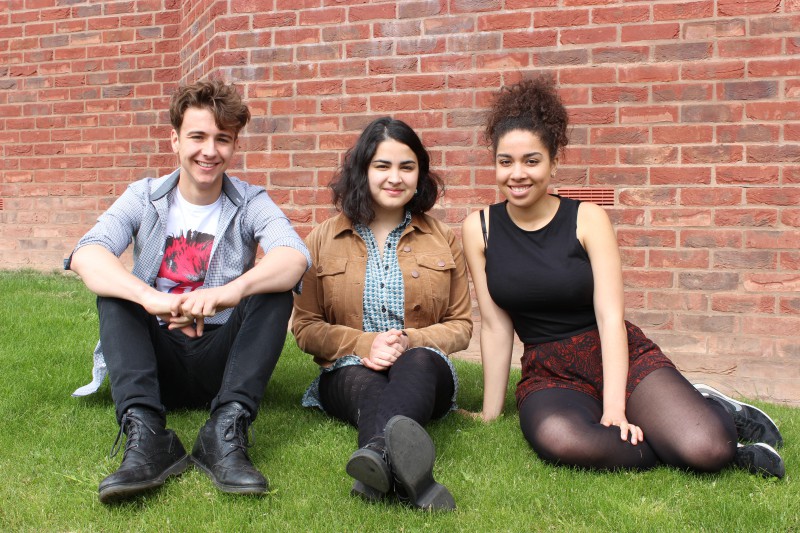 Congratulations to students Nia Gandhi, Lily Stubley-Adje and Fred Thomas who have successfully auditioned for places at the highly respected National Youth Theatre of Great Britain (NYT).
All three students will experience a two-week residential course in London during the summer holidays following in the footsteps of performers such as Ed Sheeran, Catherine Tate, Matt Smith and Dame Helen Mirren.
Nia said, "I'm really looking forward to spending the summer with NYT. It's a fantastic opportunity and I am so happy to have been invited to join such a prestigious organisation."
Lily said, "This course gives me the opportunity to develop my performance technique and create theatre with other like-minded young actors. I'm also really looking forward to living in London for a few weeks, and hopefully the whole experience will set me up for any future acting work."
Excitingly, two other students who went through the audition process to join NYT last year have received call backs. Ben Butler was invited to audition and has been cast in a new play at the Finbar Theatre, London and Tom Fitzwilliams has been invited to a casting audition for the NYT 60th Anniversary Gala Night being held in London in September.
Drama Tutor, Helen Wingrave, added, "I'm delighted that the students are continuing the HSFC presence at the NYT. All of the College's Performing Arts Academy members have the opportunity to work with industry professionals for their NYT preparation. I am a former NYT member, myself and am currently instrumental in extending the NYT presence within The Midlands over the next few years. The NYT is very close to my heart as the standard of acting, training and practice is second to none in the UK."
Ed.