Olympian Inspires Students to Chase their Dreams
Posted on 4th November 2016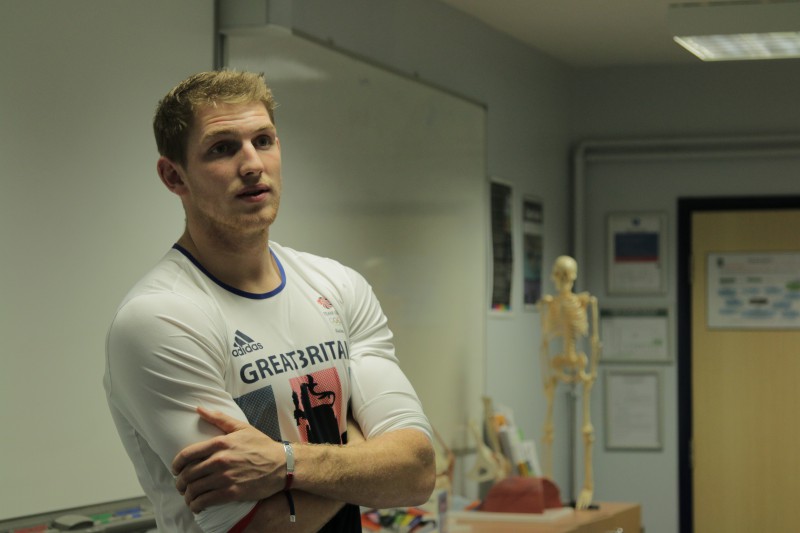 Hereford Sixth Form College was delighted to welcome Olympic Silver Medallist, Ruaridh McConnochie recently.
Ruaridh, part of Team GB Rugby 7s squad at Rio, delivered a fascinating talk to the College's Elite Athletes. He touched on how he got into the sport, the training, nutrition, competition, drug testing and travelling.
Ruaridh's anecdotes from Rio held everyone in awe and really helped paint a picture of life at an Olympic games.
Ruaridh was extremely generous with his time and students were given a photo opportunity and a chance to take a look at the Olympic Silver Medal.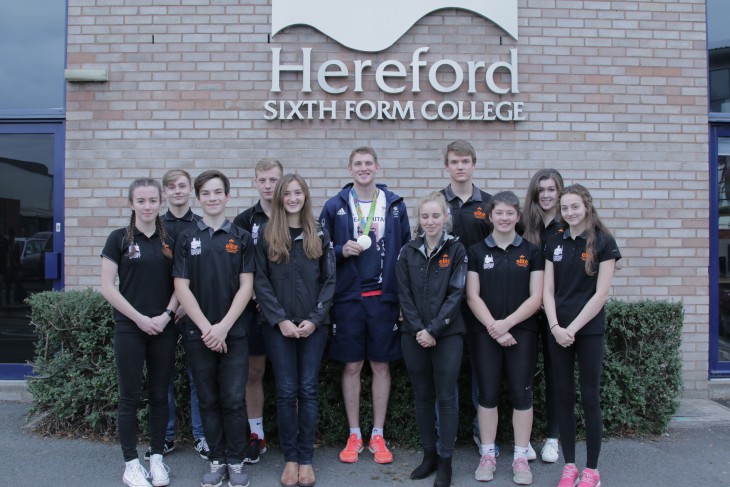 Ruaridh with the College's Elite Athletes
Later he led a training session with the College's Rugby Academy, in particular, working with the Backs on their passing and handling skills. This was followed by a lively Q&A session.
Andy Douthwaite, Head of PE, said "It is always a pleasure to welcome elite athletes into the Department as their journey allows our students to see that anything is possible if they are prepared to strive for their dreams.''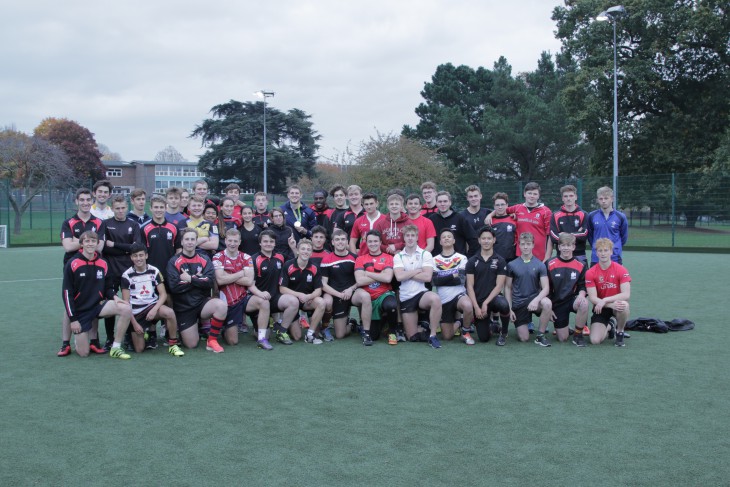 Ruaridh with the College's Rugby Academy