Nine Students Sit Prestigious Maths Paper
Posted on 9th February 2016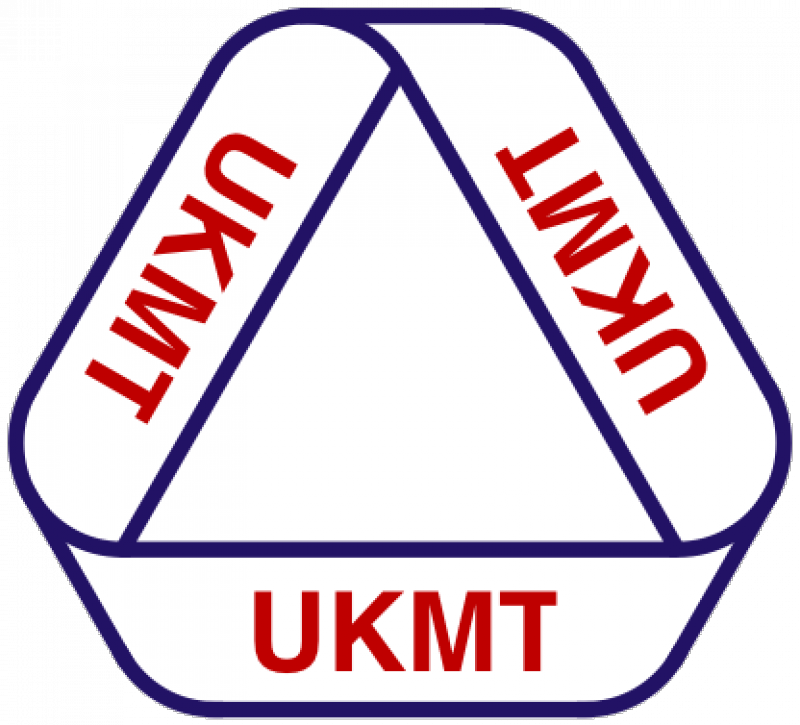 The Senior Kangaroo is a one-hour Mathematics paper organised by the United Kingdom Mathematics Trust (UKMT) and is sat by invitation only.
Certificates of Merit are awarded to the top 25% and Certificates of Qualification to everyone else who takes part.
Nine Hereford Sixth Form College students qualified for the Senior Kangaroo, with approximately 4,600 students qualifying for the competition nationally.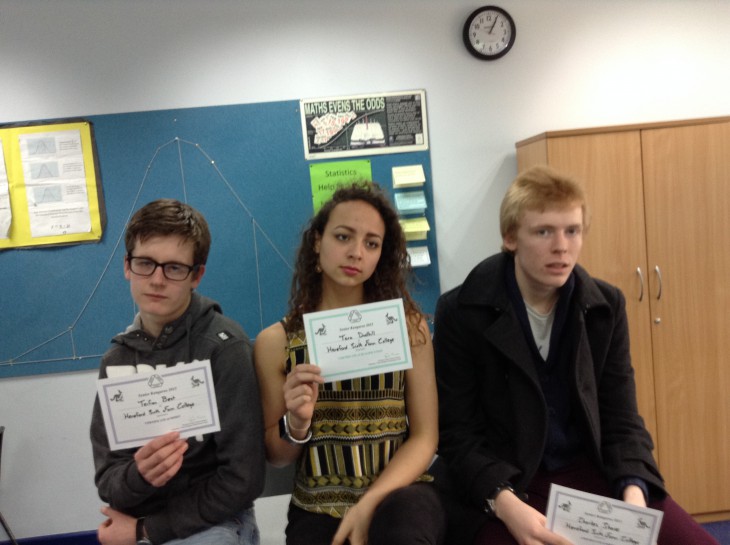 Teifion Best, Tara Dudhill and Charles Shave wearing their Mathematics "game faces"
Two of our students went on to win the Certificate of Merit - Charles Shave and Teifion Best, with Oliver Bayliss, James Bennett, Martin Catterall, Tara Dudhill, Megan Halpin, Matthew Jones and Jonah McPartlin receiving a Certificate of Qualification.
Congratulations to Charles and Teifion on their awards and to all students on qualifying for such a prestigious competition.
Dr Alistaire Everett
Tutor of Mathematics
Dr Ali's Angels