New View on Folly Lane
Posted on 22nd October 2015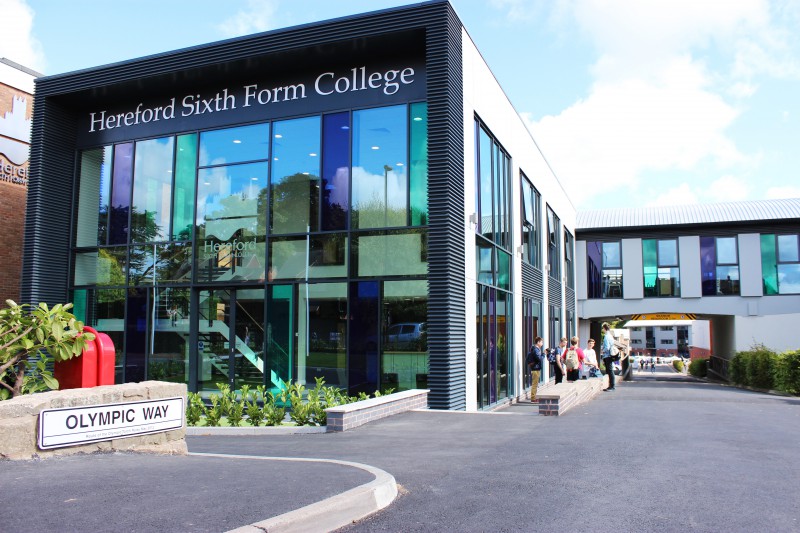 Hereford Sixth Form College now presents a new face to Folly Lane. The £1.5 million project has resulted in additional silent study space for students, an enlargement of the library and an extension to the student café.
The magnificent new reception area provides an excellent waiting area for parents and visitors. Jonathan Godfrey, Principal, said "Mark Owen and Jim Hicks of OHA Architecture have produced an impressive building which has been extremely well received by staff and students who work in it and those who view it as they travel along Folly Lane. We were delighted that local firm William Powell & Sons won the building contract as they have done excellent work previously at the College. Paul Quarrell and his team are to be congratulated for the quality of the new accommodation.''
The coffee tables and handrail of the magnificent new staircase in the reception area have been made from the wood of an ash tree which grew in the College grounds.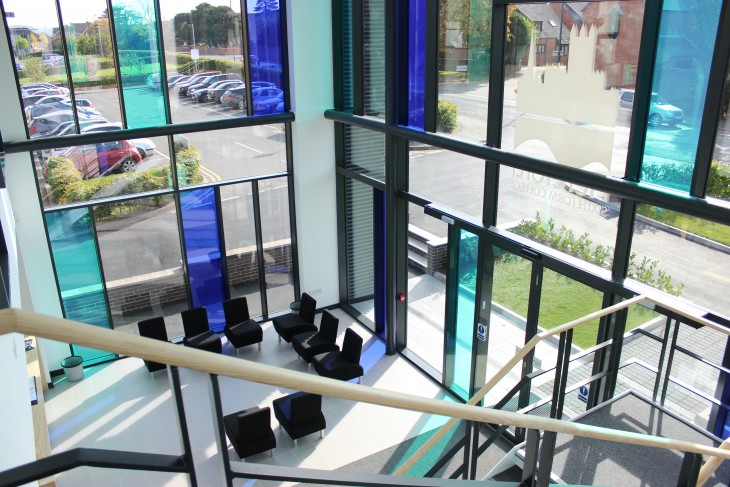 Handrail made from an ash tree which had to be removed from the College grounds, inside the new reception area Photograph: Ed Kowal