National Theatre Dream Comes True for Former Student
Posted on 19th May 2015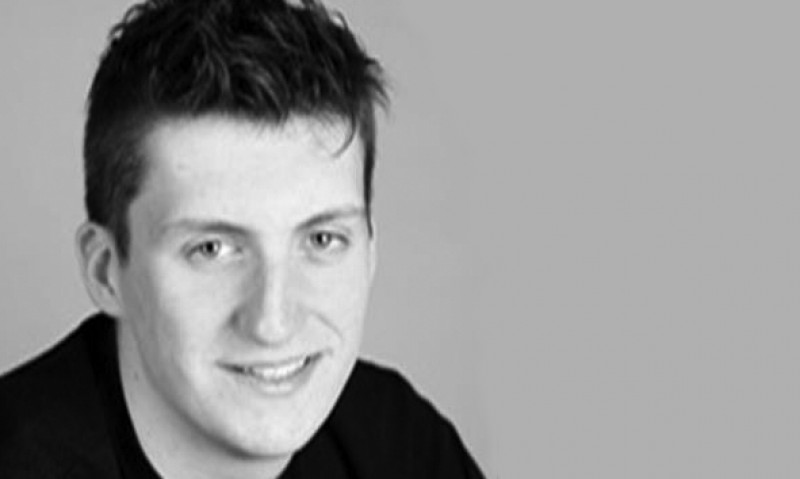 Former student, Luke Thomas, writes about his experiences on the road to performing at the National Theatre.
The first time I visited the National Theatre was in 2008, on a trip with Hereford Sixth Form College. We were going to see Oedipus with Ralph Fiennes in the title role and as I was a Herefordian with form (so far in only village panto and school productions), it seemed like a different world to me; and one a million miles away from anything I thought I would be able to achieve.
Cut to 2015 and Ralph Fiennes is back at the National, this time in Bernard Shaw's Man and Superman. Only this time around, I have somehow managed to find myself onstage as well. Not in the same play, but in Caryl Churchill's 1976 play, Light Shining in Buckinghamshire, set in the English Civil War which is in rep with Man and Superman.
Having moved to London for university and studied Caryl Churchill's work extensively, to suddenly be in a rehearsal room with the woman herself, drinking tea and chatting about beautifully normal and mundane things was quite a shock to start with. The play, however, is far from mundane and yet approaches the sometimes overwhelmingly distant past with just that sense of 'normality'.
It is a difficult play to adjust to and takes no prisoners in its unapologetically authentic language; large chunks of which are direct verbatim accounts from the 17th century. With Churchill and a director like Lyndsey Turner involved (about to begin rehearsing Hamlet with Benedict Cumberbatch at the Barbican) it is hardly surprising that it is also a ferociously political production. Seeming particularly astute now during such a fraught election with strong questions being raised about the very foundations of the political structure we rest on; the play tackles that moment in our history when those structures represented a liberty and an ideal, bitterly fought for. Ideas that now seem commonplace are desperately debated in scenes directly lifted from transcripts of the actual 17th century debates. Needless to say, the rehearsal process for such a show was incredibly important.
At the National Theatre, you are blessed with a full six weeks of rehearsals and the main cast used every inch and second of it to do the work justice. Lyndsey Turner's 'Intentions and Events' method of rehearsal, which involved a lot of cognitive study of the text before getting it on its feet, was a fundamentally important part of the process. I myself am part of the large ensemble cast that support the core company and, considering the show was originally written for six actors in a studio theatre with a table, six chairs and an apple, performing it with such large proportions help turn the show into an epic folk history play.
It has been a privilege to work alongside such great theatre makers and observe their work and methods, as well as the fantastic core company of actors, but most tangible has been working in a building that is such a bastion of our subsidised theatre landscape during a time in which it too is experiencing fundamental change. Light Shining in Buckinghamshire is the first production under the new leadership of Artistic Director, Rufus Norris. And it is a game changer. Rufus Norris' National Theatre is one that is attempting to be truly national, and truly accessible. Light Shining in Buckinghamshire is the exciting first step on that journey; and by inviting an ensemble of actors, who are not yet represented by agents and who haven't necessarily trained at a drama school, Rufus Norris' National seems to have made a bold first move.
We are now well into our three month run and performing such a politically relevant play at this time, on London's Southbank it is proving incredibly exciting and rewarding. Not only the chance to be performing on the stage I once thought so impossibly distant as we all returned to Folly Lane on the coach, our parents waiting up until 1am to pick us up and deliver us to our homes; but to be contributing to a voice where it is so incredibly important that is heard. Being a part of the production has certainly brought home the importance of our vote and how desperately people had to fight to achieve it.
It has also proved to me on a more personal level that in an industry that supposedly so much relies on 'who you know' or 'being in the right place at the right time'; with patience and commitment, you can gradually end up on the stage you once thought impossible and by making sure you are in as many places as possible, all the time; you very quickly get to know wonderful people and might even get the chance to work with them.
Luke Thomas (HSFC Student 2008-2010)
You can view a trailer for Light Shining in Buckinghamshire below:
National Theatre: Light Shining in Buckinghamshire
Also, here's more about the theatre company that Luke's involved with. Snippet Theatre Company: https://www.facebook.com/theatresnippet