National Apprenticeship Week: A Visit from Allpay
Posted on 11th February 2020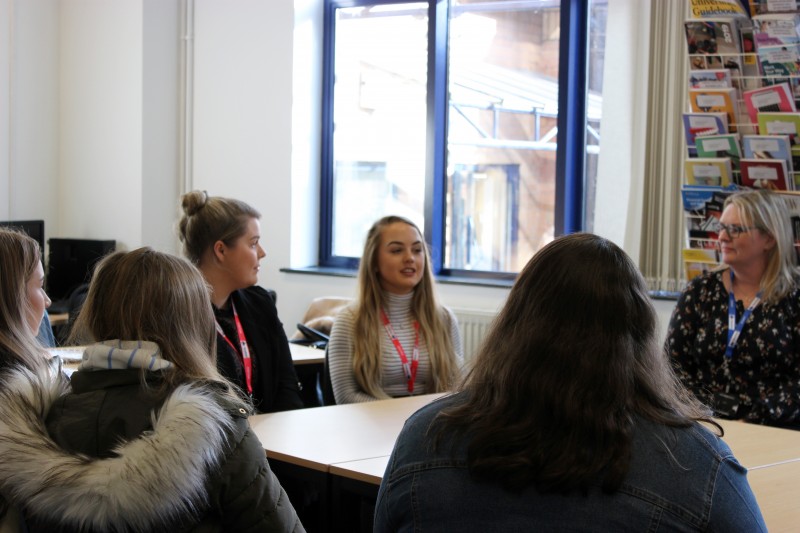 As part of National Apprenticeship week, we had apprentices from Allpay, Danni and Zuzanna, visit our students to talk about their experiences. They divulged information and personal insight into the life of an apprentice and the progression beyond the qualification.
Our students were able to learn more about the nature of Allpay and how both guest speakers had applied and secured their career pathways. Following the talk, students felt they knew more about how and when to apply for an apprenticeship, the process of being assessed for suitable opportunities, and what the qualification entails.
These sessions provide an excellent opportunity for students to ask guest speakers questions to help their understanding in a relaxed and informal setting.
The students found the talk helpful, very informative, and felt it had assisted them further with their career decisions and applications.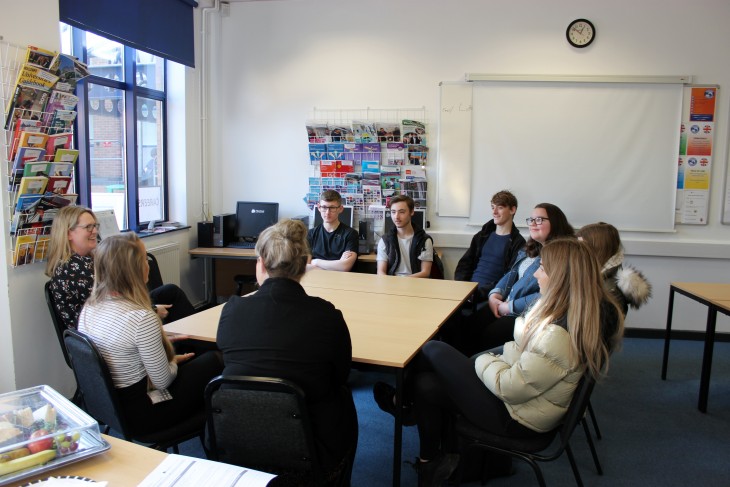 Students listening to Danni and Zuzanna