More Success for the College's Mathematics Department
Posted on 31st January 2017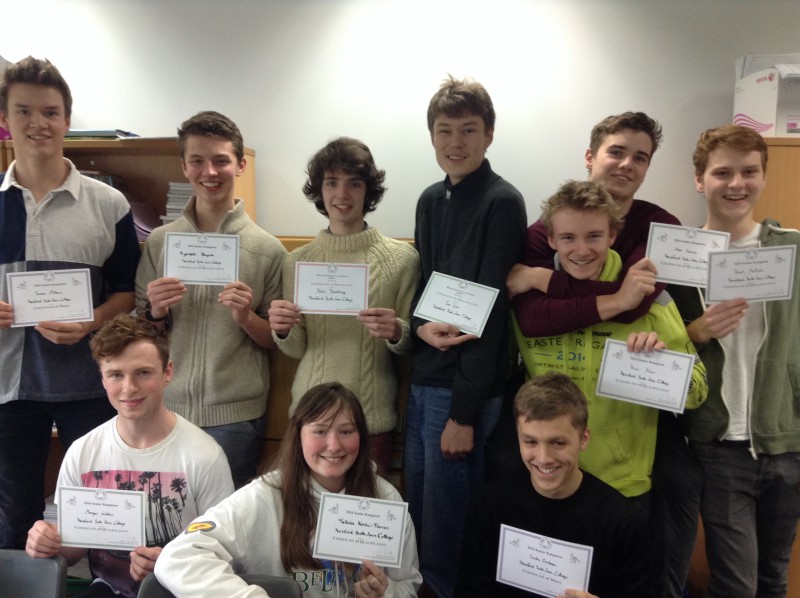 Students from the Mathematics Department recently participated in the follow-up rounds to the UK Mathematics Trust Senior Mathematics Challenge.
Senior Kangaroo
The second round of the Senior Maths Challenge, known as the Senior Kangaroo, is only open to approximately the top 3,000 scorers in November's Senior Mathematics Challenge. The Merit award is bestowed on the top 25% achievers in the Senior Kangaroo.
10 students from Hereford Sixth Form College qualified for this second round, and two students achieved the Merit award.
Qualification: Tallula Kontic-Thomsen, Alex Harris, Jonah McPartlin, Huw Nunn, Becky Stacy, Jacob Stinton, Morgan Walters, Przemek Bujak
Merit Award: Sacha Grabner, James Milburn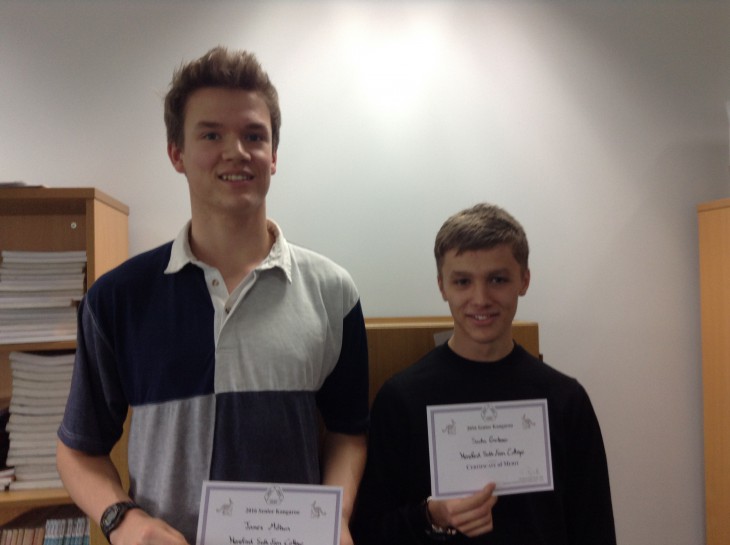 Merit Award Winners: James Milburn and Sacha Grabner
British Mathematical Olympiad
The British Mathematical Olympiad is a gruelling test of mathematical ability and endurance. The top 1,000 scorers in November's Senior Mathematics Challenge are invited to sit this prestigious exam, and those who perform in the top 25% gain the Distinction award.
This year we had two amazing students qualify, and one student achieved the Distinction.
Distinction Award: Sam Spedding
Qualification: Joe Xia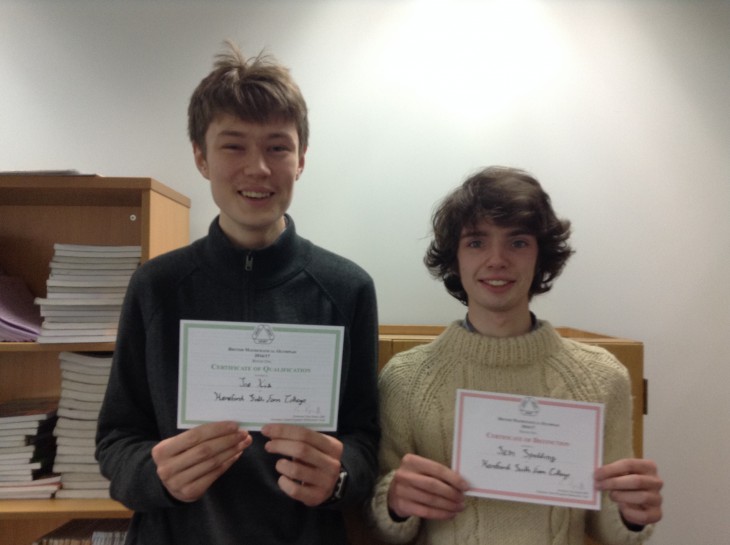 The Mathematical Olympians - Joe Xia and Sam Spedding
Dr Alistaire Everett, Tutor of Mathematics