More Awards for the Mathematics Department
Posted on 6th February 2019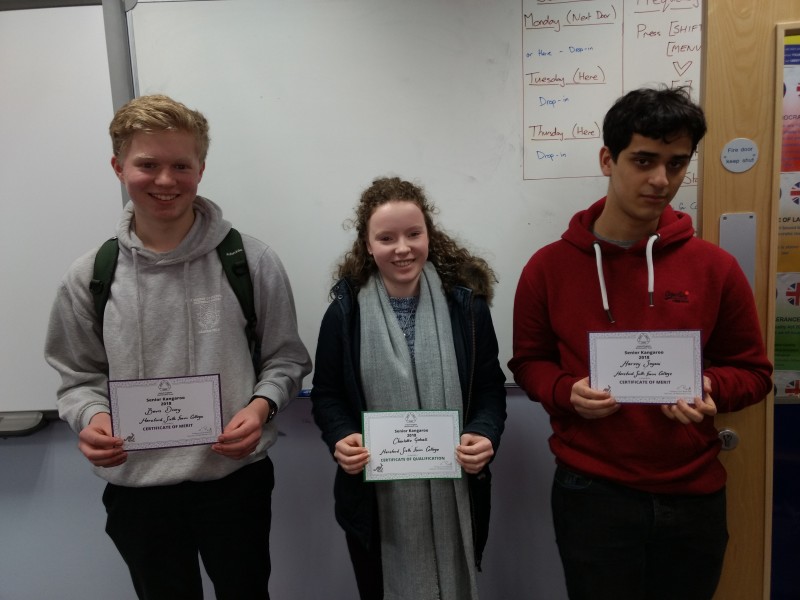 Following success in the UK Mathematics Trust Senior Mathematics Challenge as reported in December, five students from Hereford Sixth Form College qualified to take part in the second round of the challenge, known as the Senior Kangaroo with another two students qualifying for the British Mathematical Olympiad.
Approximately 6,000 of the top students in the country are invited to participate in the Senior Kangaroo with 1,000 of the very top students invited instead to participate in the British Mathematical Olympiad.
Five Hereford Sixth Form College students qualified for the Senior Kangaroo and two students achieved the Merit award – the highest award possible, bestowed on the top 25% achievers. The students were:
Merit Award | Bevis Drury, Harvey Sayani
Qualification | Sam Bennett, Jordan De Burgo, Charlotte Godsall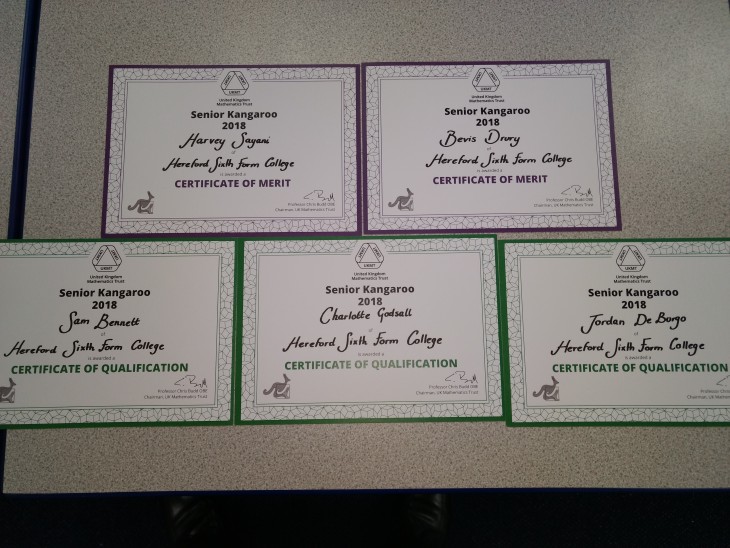 The Senior Kangaroo Awards
Two students qualified for the British Mathematical Olympiad, with amazing results. One student achieved the Merit award and one student achieved the higher Distinction award. The students were:
Distinction Award | Alasdair Casperd
Merit Award | James Colley
Congratulations to all of our wonderful Mathematics students and well done to the Mathematics Department as a whole for their continued success.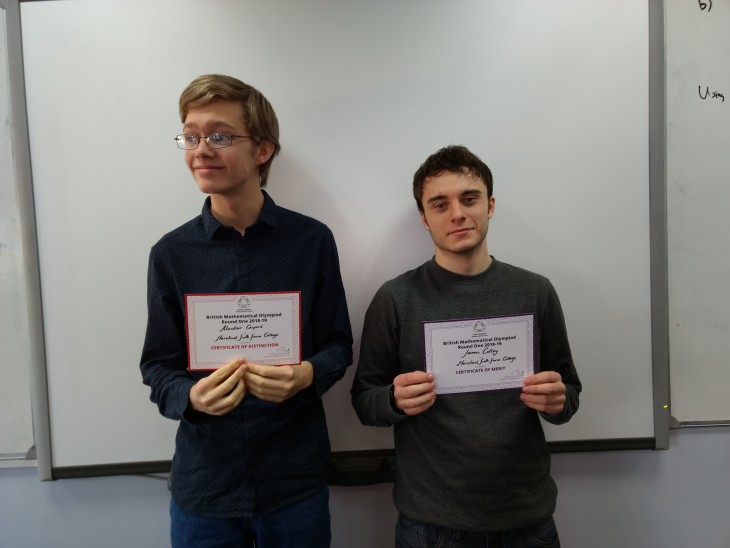 The Distinctive Olympians – Alasdair Casperd and James Colley. Just another day in the life…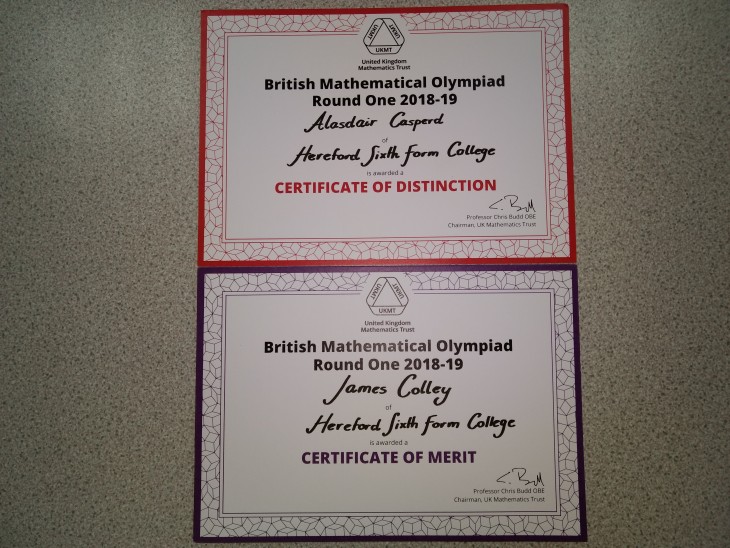 The British Mathematical Olympiad awards