Modern World History Students visit Russia 2019
Posted on 7th November 2019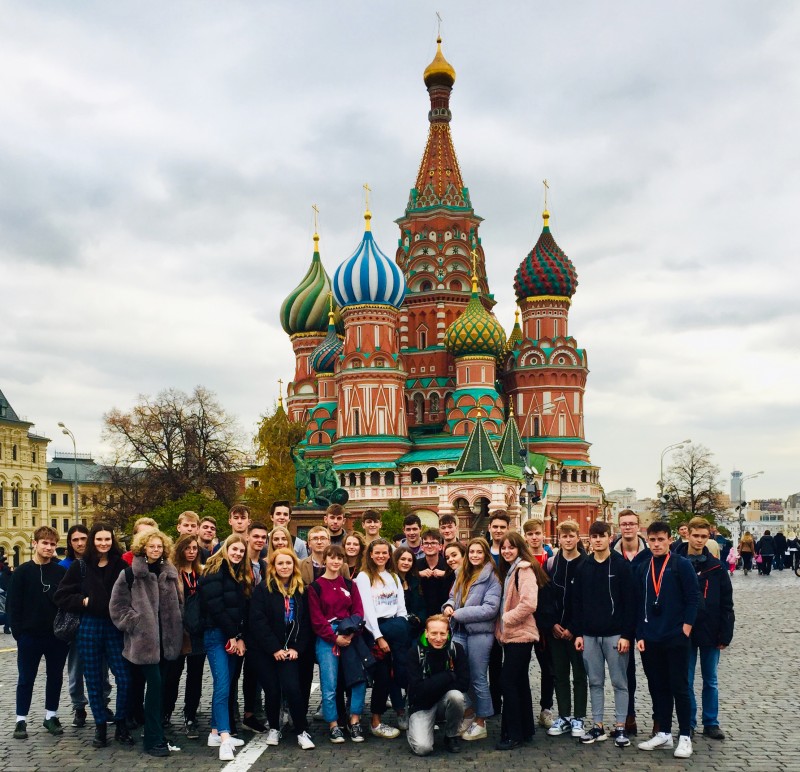 34 students, studying A Level Modern World History, embarked on this exciting visit to the current capital city of the Russian Federation - Moscow, and the capital of the old Russian Empire - St. Petersburg.
After an overnight rail journey the bleary-eyed students arrived in St. Petersburg for two days of cultural and historical enrichment. Highlights included visits to the Tsar's Winter Palace and the nearby Yusupov Palace - scene of the brutal murder of Rasputin (Russia's greatest love machine, for those old enough to remember the song.) Students also enjoyed some traditional Russian music and dancing at the famous St. Petersburg Folklore show, although, sadly, all declined to take part in the dancing itself.
Highlights of the visit included visiting Red Square and the Kremlin in Moscow - the seat of power of the Soviet rulers and Russia's current government. Students visited Lenin's mausoleum to see the preserved body of the founder of the Soviet Union, and walked in the footsteps of Lenin, Stalin and Trotsky in Lenin's Moscow residence.
Gennady, our guide in Moscow, was very complimentary about the students, praising their interest and enthusiasm for Russian history and culture.
A memorable trip was had by all!
You can see a gallery of photos from the trip here.