Meet Your Future = Success!
Posted on 6th March 2020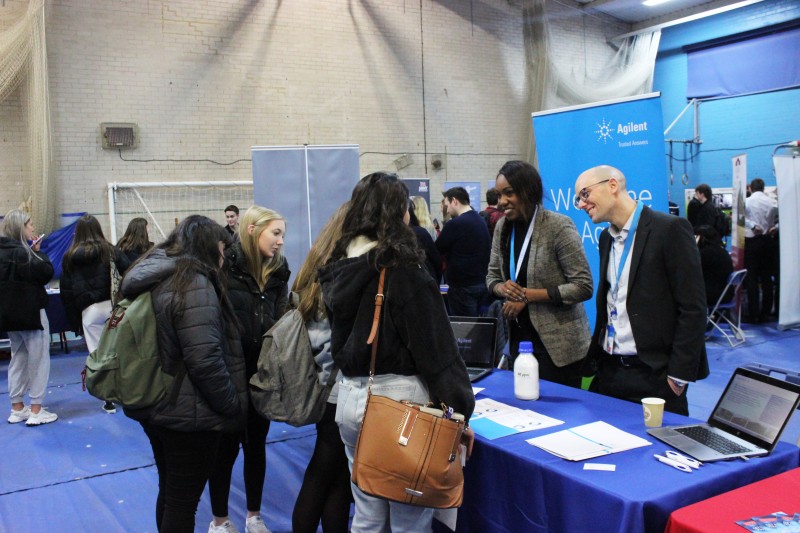 The 6th annual Meet your Future Careers event was held on Tuesday, 3rd March 2020 in the Hereford Sixth Form College sports hall.
Over 1500 students attended from the three Colleges (Hereford Sixth Form College, Hereford & Ludlow College and Hereford College of Arts) – a record number!
Students had the opportunity to talk to over 50 employers, apprenticeship training providers and voluntary organisations including the Police, Allpay, the NHS/Royal College of Nursing, Nandos, Heineken, HWGTA, Western Power, Nationwide, Gabbs Solicitors and Balfour Beatty many of which are offering apprenticeships (including higher and degree level), full and part-time jobs plus work experience placements.
This was a fantastic opportunity for students to find out about different industries, the skills and qualities employers are looking for and to network for potential future careers.
Thanks to all the staff and students from the three colleges for making this such a successful event!