Macbeth
Posted on 10th December 2015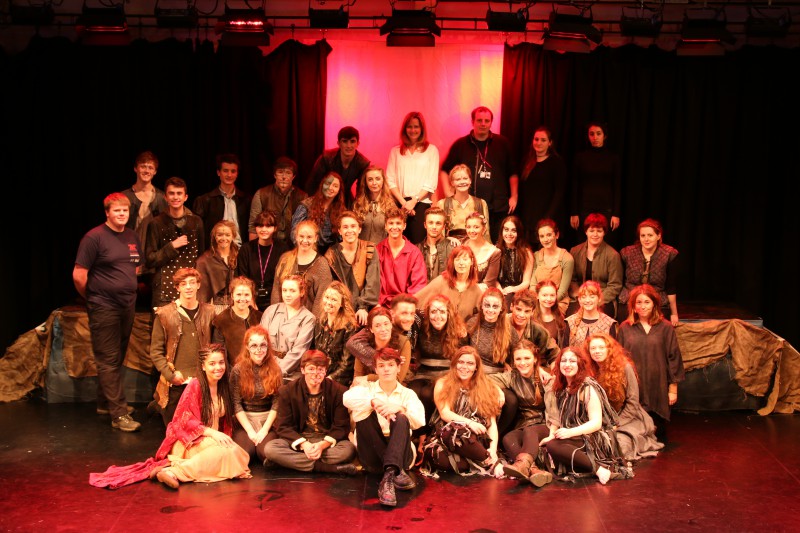 Macbeth, Shakespeare's classic tale of tragedy and downfall, was reinvented by Hereford Sixth Form College in the first week of December.
The Autumn production of Macbeth took a classic tale of prophecy and paranoia and combined naturalism with more interpretative physical styles to shine a new light on an old story, emphasising the supernatural and elemental parts of the text.
Macbeth, directed by new head of Theatre Studies at Sixth Form, Cheri Whitehouse and student assistant director and choreographer Hiranya Griffith-Unny, is the story of a man and wife driven mad by ambition and power. It speaks to the inevitability of fate, the tragedy of a man desperate for a kind of control he can never achieve.
Macbeth featured Fred Thomas, Lily Stubley-Adje, Jack Chambers, Louis Hughes, Ben Butler and many other talented students. Thomas, as Macbeth, gave a moving and mature performance which intelligently captured the depth of his character, as did Stubley-Adje. Praise was heard from audiences for every cast member, and the featured chorus, who were often found watching the action from the set on either side of the stage, hardworking and always in character.
The post-apocalyptic, supernatural grounding of the show emphasised Macbeth's inner turmoil and struggle with the dark pull of ambition, and the show was undeniably a huge success.
Click here to see more photos from the show.
Cara Squires (Studying A Levels in Drama & Theatre Studies, Film Studies and Law)