Lord Rooker on BREXIT: Where do we go from here?
Posted on 19th March 2019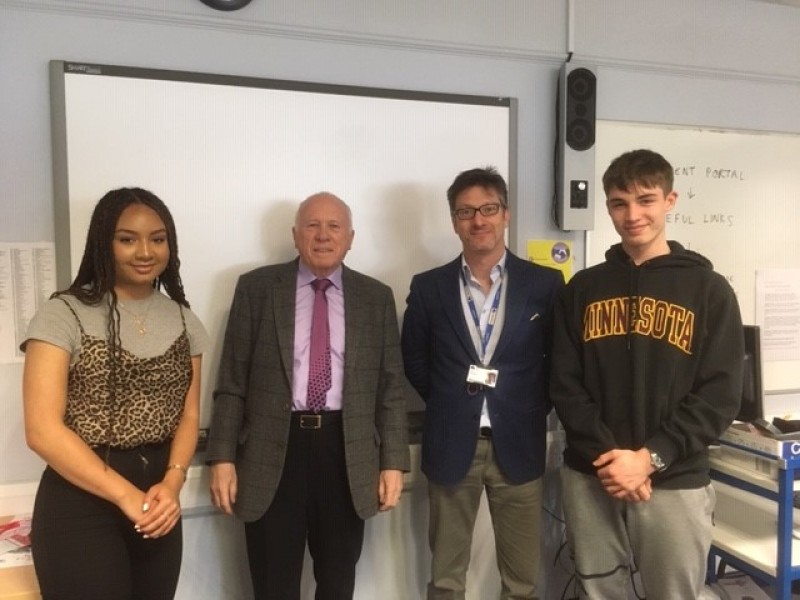 Students from the Politics and Law Department attended a talk by Lord Rooker entitled BREXIT: Where do we go from here?
Lord Rooker has had a remarkable career covering the highest levels of both Government and Parliament. Born into a humble Midlands family, he began his career in engineering before becoming an MP. In time he was rapidly promoted, during the New Labour era, becoming Minister for Immigration and Asylum and later Chair of the Food Standards Agency. Now a member of the Lords, he continues to add his wealth of experience to legislation.
His talk began with an account of how the UK had arrived at the Referendum, and quickly moved on to explain the variety of options that can be taken from here. He sought to cut through the media hype and distortion, to explain the sheer range of choices and speed of their development after a series of failed parliamentary votes. His first-hand experience and clear manner made the complex very easy to understand. Although since his visit to the College things have taken an interesting turn on this subject.
Marco Martinelli, Politics Tutor