LGBT History Month Celebration
Posted on 14th February 2018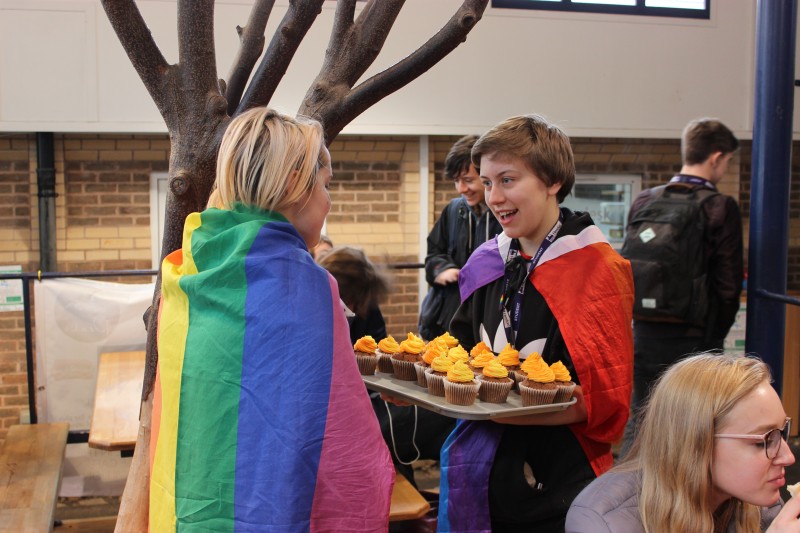 February is LGBT History Month and to celebrate this at Hereford Sixth Form College, the student led LGBT+ Society organised a fund raising parade to celebrate lives and culture in order to challenge prejudice and build equality.
The students chose to fundraise in aid of Amnesty International's Chechnya Appeal. According to the Charity, over 100 men suspected of being gay have been abducted and some killed by police, as the Russian Republic targets so-called "undesirables".
Rainbow cupcakes were sold and a request juke box was set up over lunch and over £280 was raised. Student organiser, Ella Doheny said, "This is an extremely important cause but the parade was also about having fun. We are delighted by the generosity of students and staff and we plan to run a similar event later in the year".