Lean-on-Me Graduation
Posted on 11th May 2018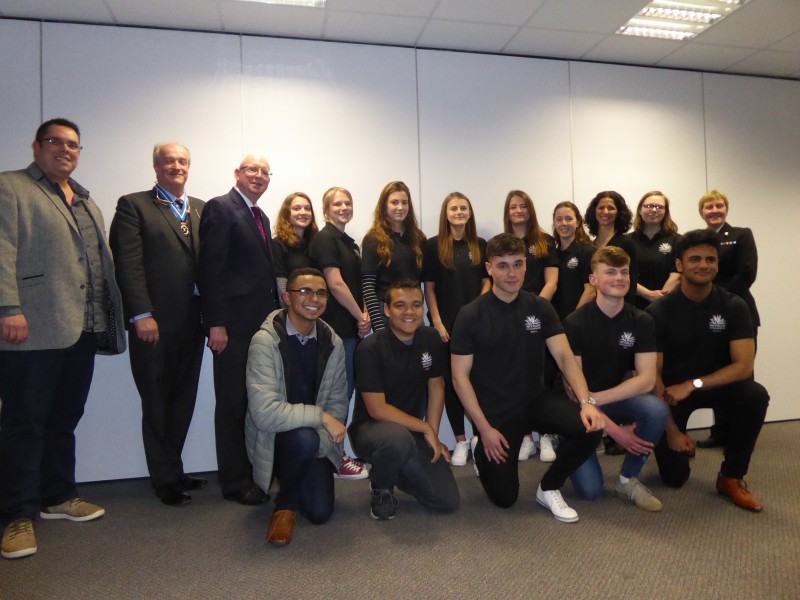 Students from Hereford Sixth Form College are celebrating graduating from Vennture's Lean-on-Me training. Twelve students received their certificate from the Lord Lieutenant's representative, Paul Deneen OBE, and The High Sherriff, Nat Hone.
Speaking at the Ceremony, Peter Cooper, Principal of Hereford Sixth Form College, highlighted the opportunity presented to students volunteering with Lean-on-Me. "Not only does Lean-on-Me help our students gain valuable skills and experience, it helps them develop as well-rounded people able to take responsibility in the community."
Volunteers undertake six days of arduous scenario based training in street triage. They learn how to administer first aid to those whose condition is complicated by alcohol. Some of the training featured in A Vicar's Life on BBC Two earlier this year.
Students also accumulate a bank of frontline experience supporting Hereford's Street Pastors in accurately assessing those brought to them, supervising their recovery and making sure they are reconnected safely with their friends and family. Each month Lean-on-Me street triage saves around 24 calls to emergency services.
Superintendent Sue Thomas, commended the students for the support their service gives to the emergency services. "Hereford's night time economy has been transformed from what it was when I first came to the city ten years ago. People can enjoy a safe night out knowing that if they do need help they will be cared for appropriately." The Superintendent also gave a special thank you to the parents for all their help and support – especially collecting the students from their volunteering at 3am!
In making the presentation, Paul Deneen said, "This volunteering gives students a very high-quality experience in a truly outstanding initiative. Students know they are making a very real difference in the lives of those they help and in turn it makes them stand out from the crowd when applying to university."