Landslide Victory for Labour in the Student Mock Election
Posted on 25th April 2017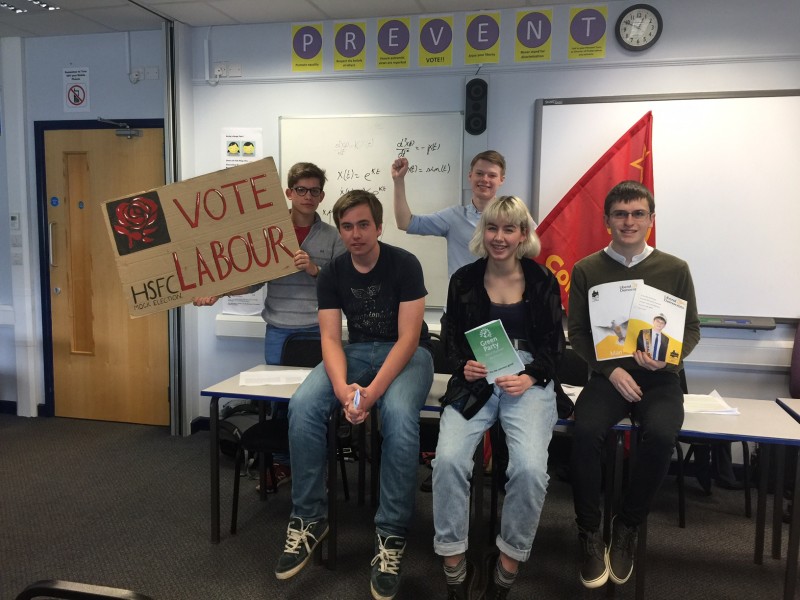 A month of election fever amongst students came to a climax at the end of term when the final hustings were held.
Space was at a premium, as students gathered to hear the final speeches and Q&A session. The big questions on the National Health Service, Education and BREXIT were given to each of the candidates.
Voting took place over the next few days as students voted electronically on the College's Virtual Learning Environment.
Labour's Adam Hill achieved a landslide victory with a huge 41% of the vote. In second place was Anna Ricks, a close third came inside runner James McLelland. The Conservative, Sam Gardner, came fourth, and Liberal Democrat, Marcus Hale, fifth.
The results were as follows:
Adam Hill ~ Labour (41.72%)
Anna Ricks ~ Green (19.63%)
James McLelland ~ Communist (15.95%)
Sam Gardner ~ Conservative (15.03%)
Marcus Hale ~ Liberal Democrat (7.67%)

The enthusiasm and commitment of students has been impressive and I look forward to continuing this tradition next year.
If you are eligible to vote in the General Election on 8th June, you can register here.
Marco Martinelli, Tutor of Government & Politics and Enrichment Co-ordinator