Kieran Crowned World Champion
Posted on 2nd April 2014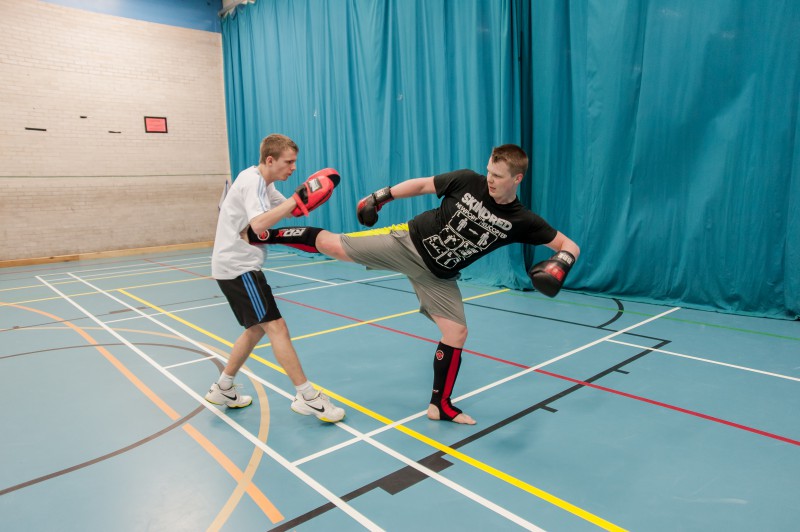 On 9th March, Kieran Lowley competed at the Professional Unification of Martial Arts (PUMA) World Championships.

In the build-up to the World Championships, Kieran had been fitting in extra training sessions at College during his lunchtime and study periods and also benefitted from talking to Tori James during her visit about mental preparation.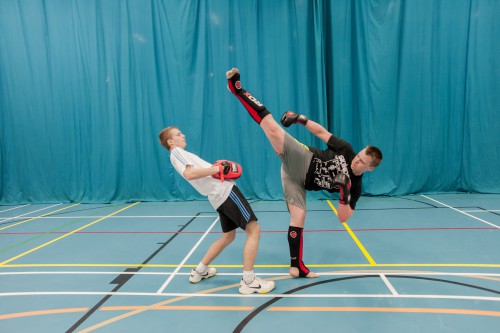 Kieran practising at Hereford Sixth Form College
Kieran competed in the Cadet Red Belt Heavyweight Boys Division in both continuous sparring and patterns. He attained Silver in continuous sparring, but went on to achieve Gold in patterns; performing pattern Hwa Rang to become the World Champion in his division.
The following weekend, on the back of gaining his World Champion title, Kieran competed in the Taekwondo Association of Great Britain (TAGB) English Championships held at the new Worcester Arena. His form continued, taking him to his second title in the space of two weeks, this time as English champion in continuous sparring. We look forward to seeing Kieran achieve even more in the future.