Katherine Completes 70 Mile Challenge
Posted on 29th June 2015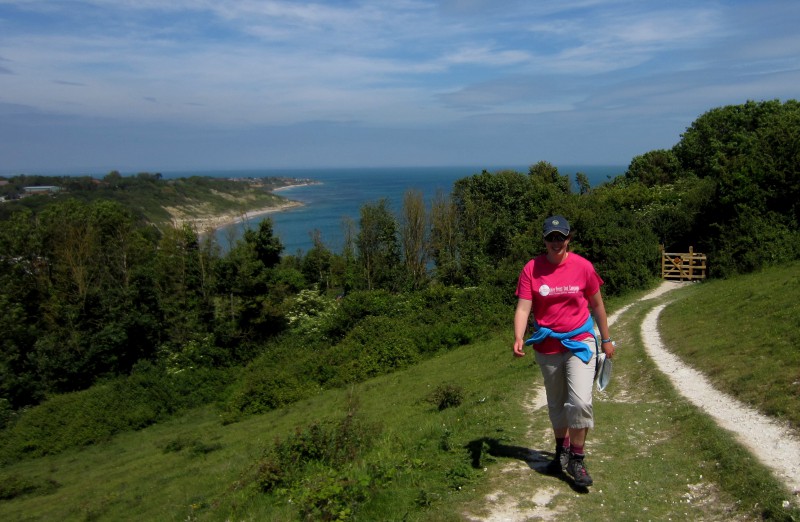 Congratulations to former student, Katherine Panton-Kent, who has completed a challenging 70 mile walk around the Isle of Wight Coastal Path.
As previously reported, Katherine was undertaking this challenge in memory of her Gran who passed away last November, and to raise money in aid of the Worcestershire Breast Unit Campaign.
Katherine writes, "Thank you very much for supporting and sponsoring me - I have now walked the Wight in 4.5 days for Worcestershire Breast Unit Campaign. Hopefully I have done my Gran proud, she certainly would have loved the walk. It gave me time to reflect and I have gained from the experience."

"The 70 miles were challenging but with stunning views from much of the coastal path, amazing wildlife and flora - spotting lizards, raptors, seals, red squirrels and lots of different orchids (my favourite being the Bee Orchid). The weather luckily stayed perfect and dry throughout and even hot the last few days helping to improve my tan. I managed to keep up a good pace and was rewarded by a swim in the sea at the end. I have now raised over £1000 and I will inform you of my final total soon."
Well done Katherine, from all at Hereford Sixth Form College.