Junior Sports Achiever of the Year awards go to...
Posted on 13th March 2017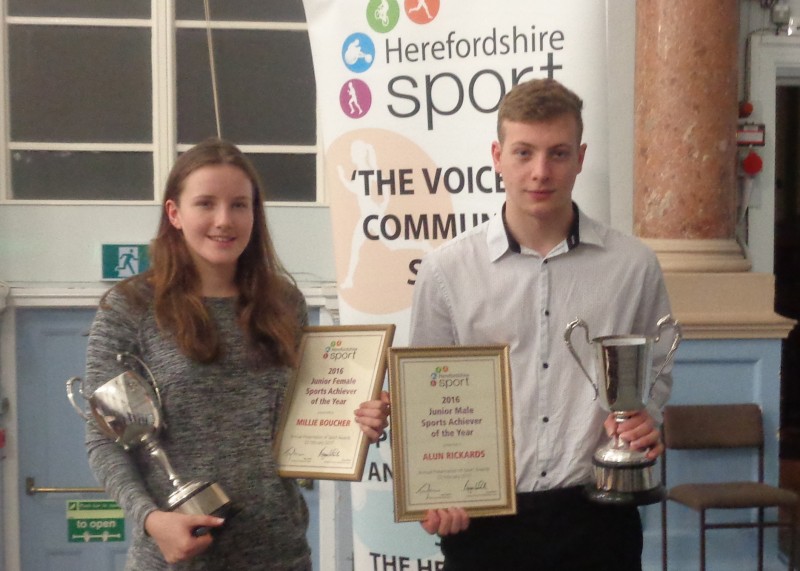 Congratulations to two of our Elite Athletes who have picked up trophies at the recent Herefordshire Sports Awards.
Millie Boucher picked up Junior Female Sports Achiever of the Year and Alan Chesworth-Rickards picked up Junior Male Sports Achiever of the Year. Both Millie and Alan have competed for Wales at international Water Polo competitions and both started out at Hereford Water Polo Club.
They were in good company as recently retired Paralympic Gold Medallist, Sascha Kindred, picked up the Sportsman of the Year award along with athlete, Clara Evans, another ex Hereford Sixth Form College student, picking up the award for Sportswoman of the Year.
The Sports Awards are now in their 37th year and they present a wonderful platform to mark the county's sporting achievements whether as an athlete, a coach or volunteer. Well done everyone.
Ed.