It's Not Me, It's My Brain
Posted on 12th November 2015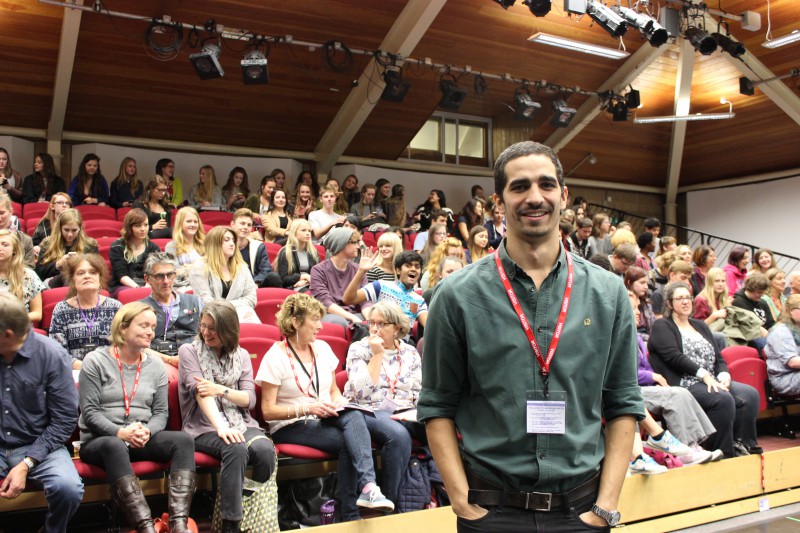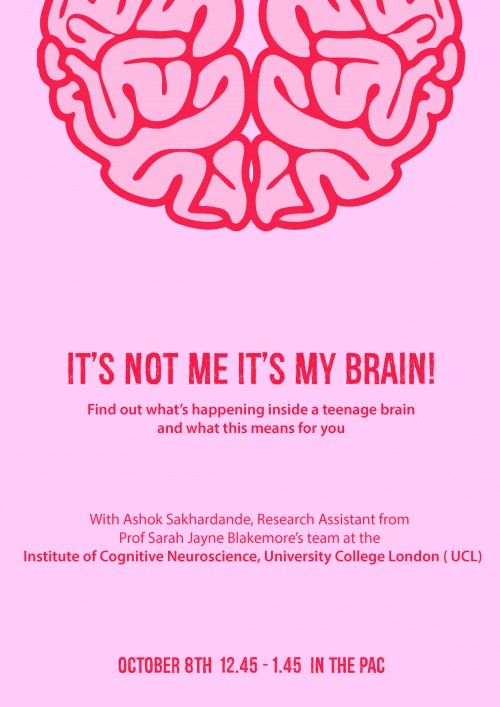 It's Not Me, It's My Brain
Ashok Sakhardande is a Research Assistant working at the UCL Institute of Cognitive Neuroscience, assisting with research in Sarah-Jayne Blakemore's award-winning lab group. He came to Hereford Sixth Form College on Thursday, 8th October to give a lecture on The Teenage Brain to a full theatre and took part in a Q&A session with two groups of A2 Psychology students.
The research he described was highly relevant to sixth form college students as he described the processes of brain maturation during the teenage years, and the differences in the timing of maturation of parts of the brain that control different functions.
Studies using Magnetic Resonance Imaging have shown that parts of the brain associated with social interactions may mature earlier than those associated with evaluation of risk. One way in which this affects behaviour was shown in a study which required participants to play a computer simulated driving game, in which participants who took more risks could gain more points, but with an increased risk of crashing. Some participants played the game alone, while others were watched by a group of their peers.
Results showed that in adult participants, the presence of peers made little difference to their risk-taking behaviour, whereas adolescent participants displayed more risky behaviour when watched by a group of peers than they did when alone. This suggests that the parts of the brain involved in evaluating and controlling risky behaviour were not well enough developed to override the desire to take risks in order to gain peer approval. This research may go some way to explaining the worryingly high number of driving accidents experienced by young drivers when friends are in the car with them.
Research also suggests that parts of the brain associated with regulation of emotion develop later, which may account for the emotional ups-and-downs experienced by some teenagers.
Ashok's description of the research, though sometimes complex, was very interesting and his lecture was very much enjoyed by all who attended.
Margaret Turner, Tutor of Psychology