Issy Cross Wins 'Young Volunteer' Award
Posted on 29th January 2016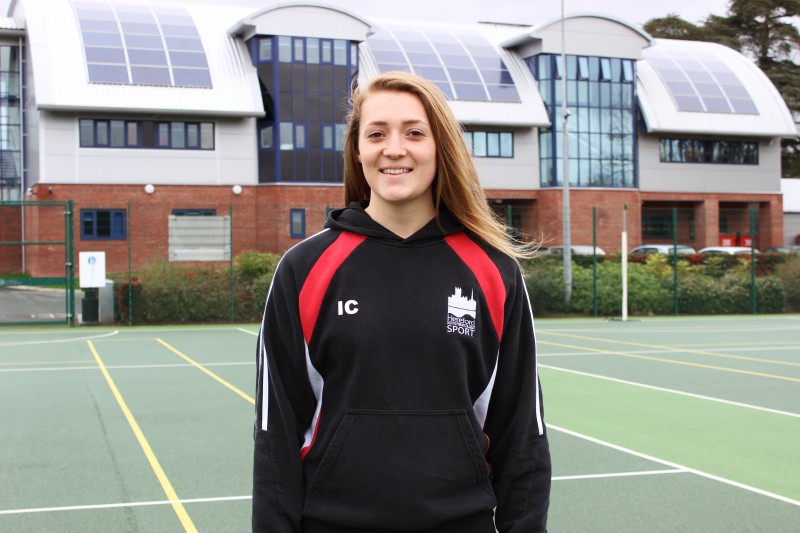 Congratualtions to Issy Cross who has won the Young Volunteer Award at the Herefordshire Sports Awards.
Issy will be awarded her trophy at the Sports Awards Ceremony on Wednesday, 10th February at Hereford Shire Hall.

Issy's love of sport has spurred her on to volunteer locally within Gymnastics and Netball. A regular participant in everything to do with sport, she loves to work with the younger generation to share her passion and help with their development.
During 2014-2015, Issy coached at Leominster Netball Club with a range of ages including years 3, 4, 5 and 6. She was called in to help with all elements of the clubs week-to-week tasks. As she developed in confidence, she went from leading the warm up and teaching basic drills to umpiring games and being a lead coach.
She has now taken on a similar position at Kingsland CE Primary School, coaching years 3 and 4. Issy is the main Netball coach. It's a challenge overseeing all of the kids herself but it's something she wants to continue to do.
Furthermore, Issy has taken a role within South Shropshire Gymnastics Club in Ludlow. Giving up her Saturday mornings to coach 4-16 year olds, using floor, beam, vault and tumble sessions. This has inspired her to work towards her UKCC Level 1 Coaching in General Gymnastics.
Issy has shown a huge level of commitment to her volunteering roles, managing to fit them in around her studies and her own sporting commitments this year. She has racked up an impressive amount of hours volunteering, managing over 80 hours so far.
Well done, Issy.
Ed.