Internationally Acclaimed Documentary Photographer and Filmmaker Visits the College
Posted on 18th January 2016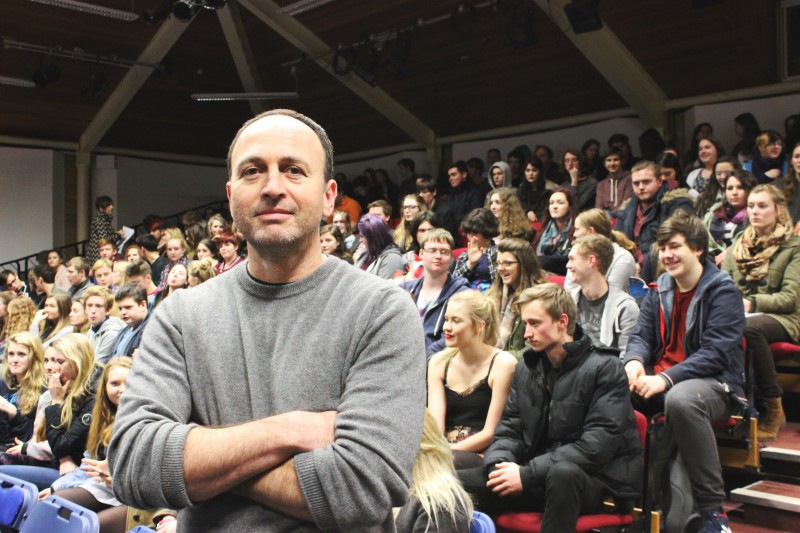 A Level Film Studies, Communication & Culture and Photography students were privileged to hear from accomplished Documentary Photographer and Filmmaker, Zed Nelson, this week about some of his award-winning projects.
Zed has been published and exhibited worldwide, winning many awards including the Visa D'or and International Picture of the Year awards.
He has covered some very difficult subjects from the Poll Tax Riots in 1990 which saw Zed's first published photograph, to the desperation of famine in Somalia.
He gave a fascinating account of the research he undertook for the book, Gun Nation, which holds a mirror up to the gun culture in America. Followed by a look at the beauty industry in a series of images titled Love Me. For the Love Me book, Zed visited 17 different countries, looking at how western beauty ideals have now been globalised.
To focus on the subjects that interest him and to get the necessary funding for the more socially driven work, Zed takes on commercial work which has seen him work with bands such as Oasis, The Strokes and Cold Play for magazine shoots and album covers.
Closer to home, the book A Portrait of Hackney, puts a spotlight on the diversity, multiculturalism and wealth disparity of the London borough where he grew up.
Now venturing into documentary film, Zed has had real success covering some hard-hitting topics. Shelter in Place covers the massive toxic releases by oil refineries in residential areas of Texas and The Crossing, commissioned by Channel 4, highlighted the story of 72 refugees who got into difficulty crossing the Mediterranean from Libya with only nine surviving.
As students of visual culture, questions came thick and fast from the floor. Zed was generous with his time and open with his answers.