Intensive Factory Farming
Posted on 11th May 2017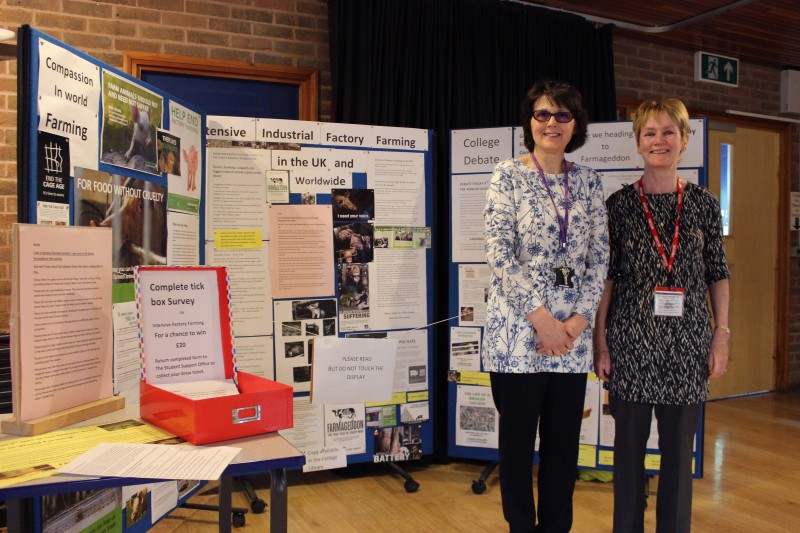 On Friday, 5th May 2017, the College was very pleased to welcome guest speaker, Eileen Greaves, from Compassion in World Farming, who came to talk at the Debating Society on the very emotive subject of Factory farming.
Eileen discussed the plight of billions of factory farmed animals in the UK and around the world. As part of her very informative talk, Eileen showed how selective breeding influenced the growth rate and size of animals and also their output in relation to milk and egg production and the significant problems that can arise from this.
Compassion in world Farming was set up in 1967 by a dairy farmer from Hampshire who was becoming increasing concerned about the growth of intensive factory farming, particularly in America, and the influence it was now having on British farmers. The organisation seeks to improve the welfare and the lives of factory farmed animals throughout the world and to highlight the effects these intensive industrialised systems are having on people, animals and the planet.
The debate was very well attended and after the talk there were many questions and points raised by the floor.
Sue Segust, Student Support Adviser