Hugely Successful First Set of Results for New Dance Course
Posted on 18th August 2016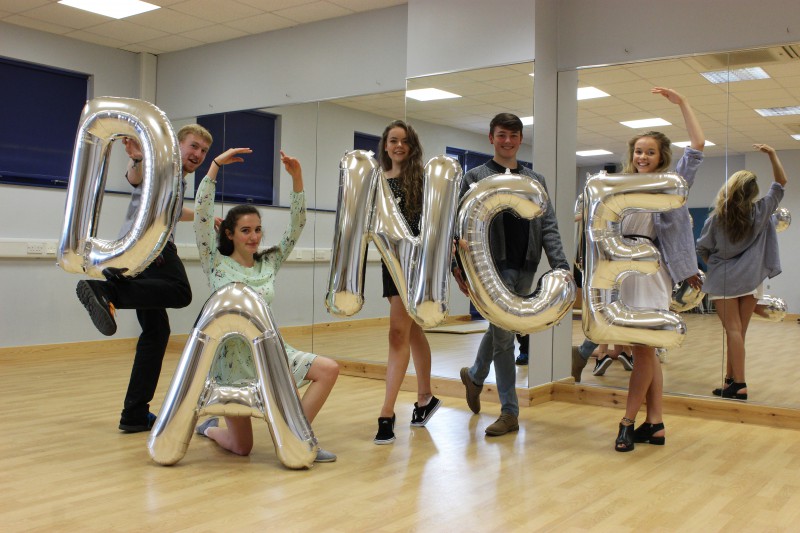 The BTEC Dance course has gone from strength to strength at Hereford Sixth Form College.
Starting with GCSE dance in 1988, A Level Dance followed much later in 2001. It ran for 15 years, and along the way a number of students went on to further their dance training and have since returned to teach guest classes to our BTEC Dance students.
In 2015, the course converted to the Level 3 BTEC Subsidiary Diploma in Dance (equivalent to one A Level). Within this course students focus on a range of performance styles and techniques such as Jazz, Ballet and Contemporary. This type of course is more realistic with regard to what is expected for auditions and is designed to train students in a vocational capacity ready for the onslaught of professional training at degree standard.
Head of Dance, Kim Owen said, "We are delighted to have had a number of students being accepted into private performing arts courses such as Bird College, LIPA, Urdang, Guildford and many of the high end universities. If you open up a programme from a West End performance, these institutions are where the training takes place."
Student, Lucy Lock, is off to study Contemporary Dance at the University of South Wales. She said, "There isn't anything that anyone hasn't improved on as this is such a well rounded course."
Student, Ellie Blandford-Corp said, "It sounds cheesy but our tutor is genuinely the best in any situation and she teaches you as an individual."
The first two years of this new course have been really successful and we are very excited to see even more talent being recognised and one day getting their name in lights.
The Complete set of results are as follows:
Ellie Blandford-Corp (D* D*)
Jack Chambers (D* D)
George Swattridge (D* D)
Chester Stayte (D*)
Jordan Dann (D* D)
Matt Elliott (D D*)
Elliot Gooch (D* D*)
Kara Harbourne (D)
Ella-Rose Jones (D*)
Lucy Lock (D* D)
Connor Pearson (D* D*)
Jasmine Shen (D*)
Julia Bailey (D* D*)
Chloe Burrows (D* D)
Megan Cawley (D*)
Issy Cross (D*)
Lucy Glover (D* D*)
Zara Hatt (D*)
Angharad Steer (D*D*)