Huge Success for College's Chemistry Department
Posted on 17th July 2017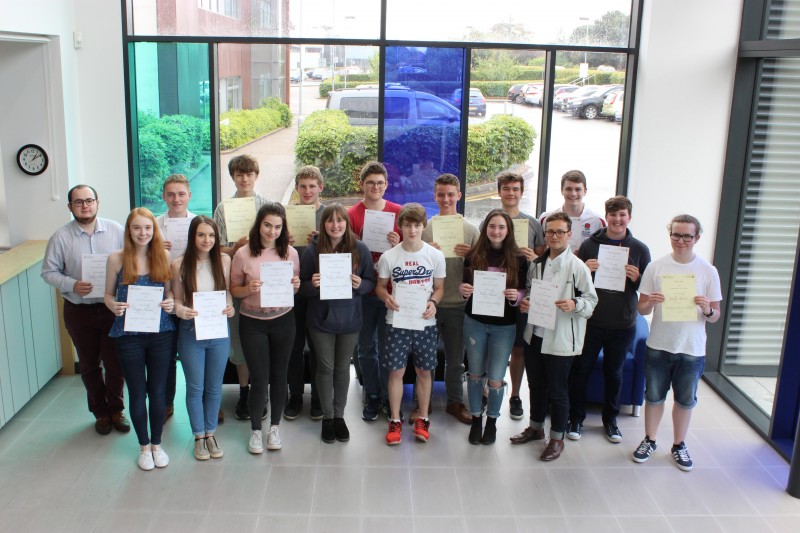 Hereford Sixth Form College is celebrating the Chemistry Department's best ever results in the Cambridge Chemistry Challenge. This is a competition for lower sixth students interested in Chemistry, designed by University of Cambridge chemists to stretch and challenge students, taking them significantly beyond the A Level syllabus and encouraging them to think about science in the way they would at university.
This year, Hereford Sixth Form College students secured 1 Roentgenium, 6 Gold, 8 Silver and 4 Copper awards, the highest success rate the Chemistry Department has ever seen.
The Roentgenium Award, won by Joe Xia, is the highest award, gained only by the top 0.78% of the 7000 students from across the country who enter. This award entitles Joe to participate in a prestigious 'Chemistry Summer Camp' at Corpus Christi and St Catherine's College at the University of Cambridge.
Jonathan Godfrey, Principal, said, "Having been a research chemist and chemistry teacher I am always delighted when the College's strength in the subject is demonstrated. Special congratulations to Joe for gaining the highest award - a fantastic achievement."