Hollywood Ceremony for the Library!
Posted on 2nd May 2023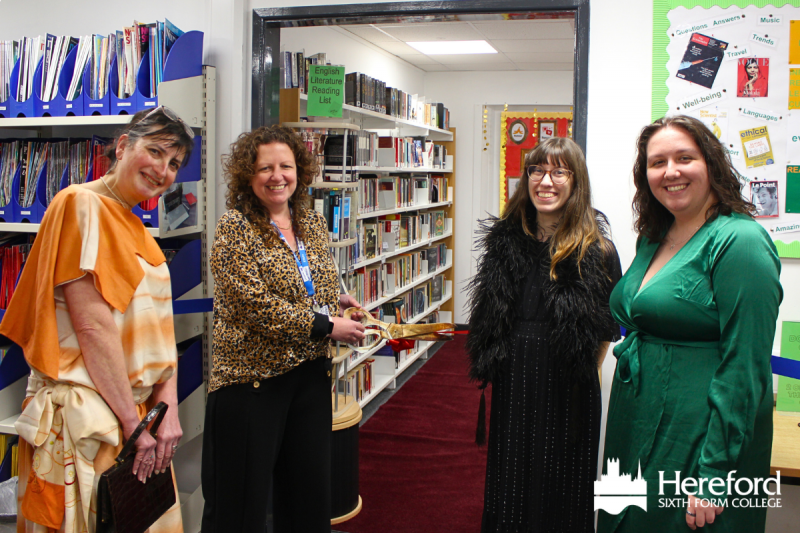 The Library recently held a "Hollywood" re-opening of the Fiction section! The Library ladies went all out with glamourous outfits, a red carpet and a ribbon-cutting ceremony with the Principal.

The team have worked hard to improve the fiction offering, with a new system that uses genrefication to help students quickly pick out new titles. The genres on offer are far-reaching, from romance to manga, quick reads to classics and sci-fi to historical; there is something for everyone!

Students can take time out to immerse themselves in a good book in the comfy chairs within the fiction section or the other library areas. Students are welcome to check out books to read at home, whilst travelling or in other college areas such as study spaces or the Sanctuary (located in the Wellbeing corridor, just upstairs from the Library).
The library is located in the Aconbury building, on the ground floor.