Herefordshire Wildlife Trust Award for Student Volunteer
Posted on 15th January 2016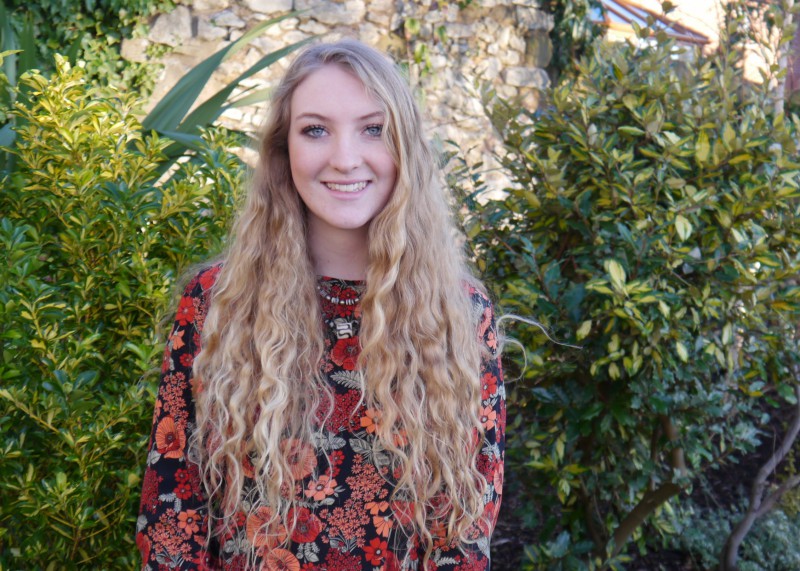 Congratulations to student, Anya Courtenay, who has won a Herefordshire Wildlife Trust Volunteer Award.
Anya first volunteered for WildPlay in 2013 during a work experience week. John Clark, the Herefordshire Wildlife Trust Development Officer, said, "Anya stood out among her peers as being a very bright, hardworking young lady. During 2014 she continued to volunteer for WildPlay when she was able, helping out at play sessions and family events. Anya then contacted WildPlay just over a year ago and asked if she could volunteer with us on a weekly basis for a year as part of her Duke of Edinburgh's Gold Award. She has been a great asset to our team, always arriving with a smile and getting on with the task in hand. She works efficiently and we can trust the work she does to be to a high standard. You'll go far Anya!"
Awards will be presented at the Lower House Farm Wassail event in Hereford being held on Friday, 15th January.
As Anya is unable to make this event John Clark paid further tribute to her saying, "Thank you for your dedication, enthusiasm and the hours you have given Herefordshire Wildlife Trust. Thank you also for spreading the word of Herefordshire Wildlife Trust amongst your fellow students at Hereford Sixth Form College."
Huge congratulations, Anya.
Ed.