Hereford Sixth Form College Wins National Award for Social Mobility
Posted on 26th July 2022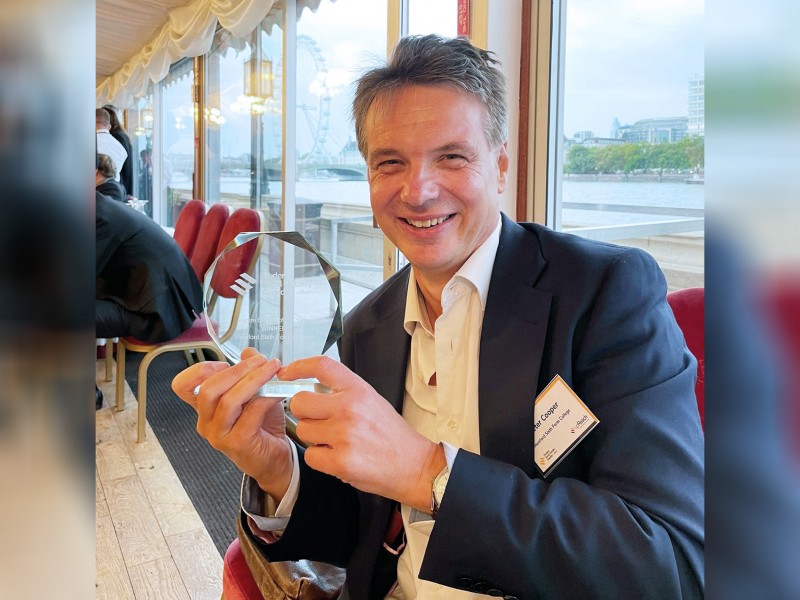 Hereford Sixth Form College is once again celebrating winning a national accolade in the form of the prestigious 'Aspire School of the Year' award at the Student Social Mobility Awards.
The Student Social Mobility Awards are a celebration of outstanding achievement and providing role models to those from lower socio-economic groups. The awards were announced during a ceremony held at the House of Lords in London on Thursday 21st July 2022.
Bethan T, a second-year student at Hereford Sixth Form College, also won the 'Aspire Rising Star' award, which recognises outstanding academic success. Bethan is predicted four A*'s in her A Levels and has been offered a place at the University of Oxford to study Classical Civilisations.
Speaking on receiving the 'Aspire School of the Year' award, Executive Principal Peter Cooper said:
"This is a real tribute to the work done by our fantastic staff and in particular Vicky Orsmond and her Reach Team- a unique innovation which clearly really has an impact. Special congratulations to Beth who has been a real star."
The 'Aspire School of the Year' award recognises "a secondary school or college that has made outstanding efforts to boost the career aspirations of students." Winning this award marks Hereford Sixth Form College on a national level for its success in enabling students of all backgrounds to realise their potential.
Headed by Senior Progression Lead, Vicky Orsmond, and supported by the Careers department, students are encouraged to aim higher and apply to top universities and competitive degree apprenticeships through the Reach programme. This is a bespoke course of lessons that provides students with the knowledge to make informed choices about their futures and prepares students for the application process including admissions tests and personal statements.
Vicky Orsmond, Senior Progression Lead, also commented on the award:
"I am utterly delighted and so proud of our amazing college! Our students are world class, often with far fewer opportunities than some in huge cities. This gives us the springboard to continue to push for rural deprivation to be recognised on a national scale: in jobs, apprenticeships and university places. Reach is all about giving students the opportunity to see beyond their immediate sphere, to push themselves to be their best, and Bethan is the embodiment of that. I am so proud."
Bethan T, former Ysgol Gwernyfed student, had this to say about her achievement: "The support from the College encouraged me to pursue my ambition. The financial and wellbeing aid offered alongside the compassion of my course tutors enabled me to find a balance between home life and studies that otherwise may have undermined my potential. I'm so pleased that Hereford Sixth Form College was recognised at this year's awards and I'm grateful to have shared in this experience."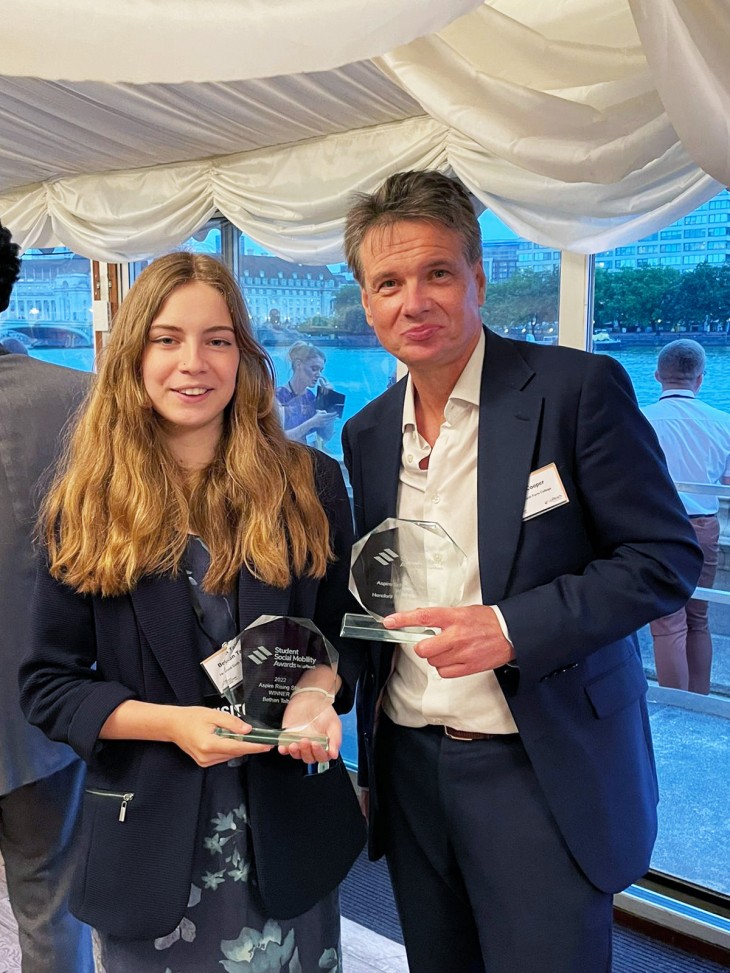 Bethan T and Peter Cooper at the Student Social Mobility Awards