Hereford Sixth Form College welcomes guest speaker for Black History Month
Posted on 20th October 2021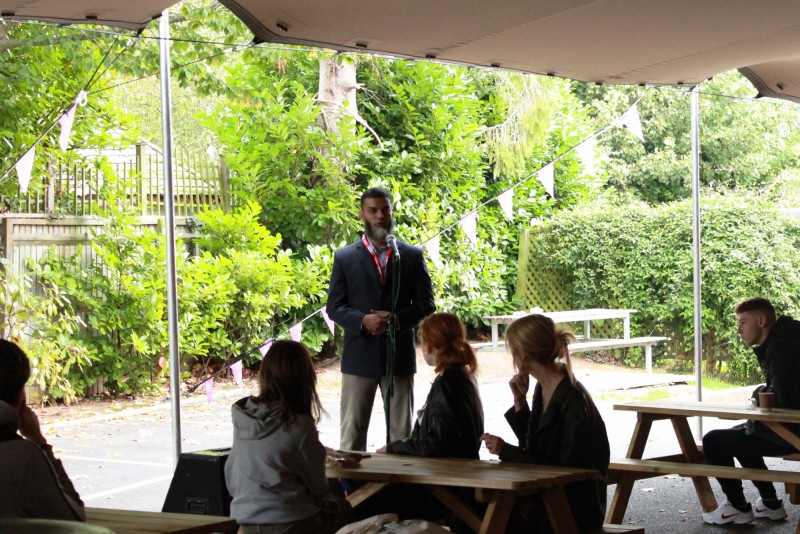 Dr Jawed visited Hereford Sixth Form College to talk about his experiences working as a consultant in the NHS. As part of a series of events to mark Black History Month, he talked about his career as a consultant surgeon, what his Islamic faith means to him and how he has overcome racism in society. Students asked questions about his faith, his career in medicine and the racism he experienced and what we can all do to challenge it.
"Racism comes from the media stereotypes in society" he told the large audience of staff and students "and thinking critically about what we see is the best way to overcome it".
These visits and guest speakers are part of the College's commitment to equality and diversity. Our aim is to advance equality, tackle discrimination and foster good relations in the wider community. To find out more about the College and Equality and Diversity, click here.
We are very grateful to Dr Jawed for taking the time to speak with our students.